Esthetician School
Esthetics, also spelled "aesthetics" or occasionally called "esthiology," is one of the fastest-growing fields in America. As more people focus on self-care and wellness, they are looking for professionals dedicated to helping them improve their skin.
Skip to popular topics on this page: What Is an Esthetician? | How to Choose an Esthetician School | Esthetician School Requirements | Cost of Esthetician School | Length of Esthetician Programs | What You Learn in Esthetician School | Esthetics Training Hours | Esthetician Schools by State
If you're interested in pursuing a rewarding career dedicated to skincare, read on to learn what to expect when it comes to training and getting certified. Esthetician school can help you become a knowledgeable skincare specialist in as few as six months, depending on your state and whether you attend full-time or part-time.
Learn More About Esthetics
An esthetician is a professional skin specialist who identifies cosmetic issues (such as wrinkles, pigmentation, or blemishes) and applies treatments to improve its condition. Most estheticians perform skin treatments like facials, superficial chemical peels, body treatments, skin conditioning, and blemish extraction, but they may also do waxing, lash extensions, and makeovers.
Estheticians, unlike licensed cosmetologists, are also able to provide advanced treatments like pore cleansing, extractions, microdermabrasion, chemical peels, light therapy, and hair removal. They may also educate clients on products, skincare regimens, and the benefits of esthetic procedures.
Medical estheticians in clinical settings may help people identify and recover from health issues affecting the skin, such as working with cancer patients or burn victims after surgical procedures.
Typically an esthetician works with a client in a spa or salon setting. Some estheticians work in a medical setting to complement medical services, such as in a dermatologist's office, but they are not medical professionals. Estheticians may work in locations as varied as:
Spas
Salons
High-end hotels
Luxury resorts
Hospitals
Nursing facilities
Movie sets
Dermatologist or plastic surgeon offices
Retail or educational environments
Estheticians are highly trained, in-demand skincare experts, which is why an esthetics program requires around 600 hours of hands-on training hours. For esthetics licensure, you need to demonstrate a thorough understanding of the skin and the technology used in advanced treatments like lasers, LED lights, oxygen, or ultrasonic waves.
Keep in mind that program requirements can vary by state, but most states require at least 600 hours of training to obtain a license in the field. However, the hours required for an esthetics program are typically fewer than for cosmetology programs.
In addition to training, estheticians should also have a professional and friendly personality that instills confidence in their clients. A skilled esthetician must be able to listen and empathize with their clients' needs and concerns, often personalizing treatment for them.
I have been in the [skincare] industry for 25 years. I've done a lot of different things, but it always goes back to what I am most passionate about, and that is helping others.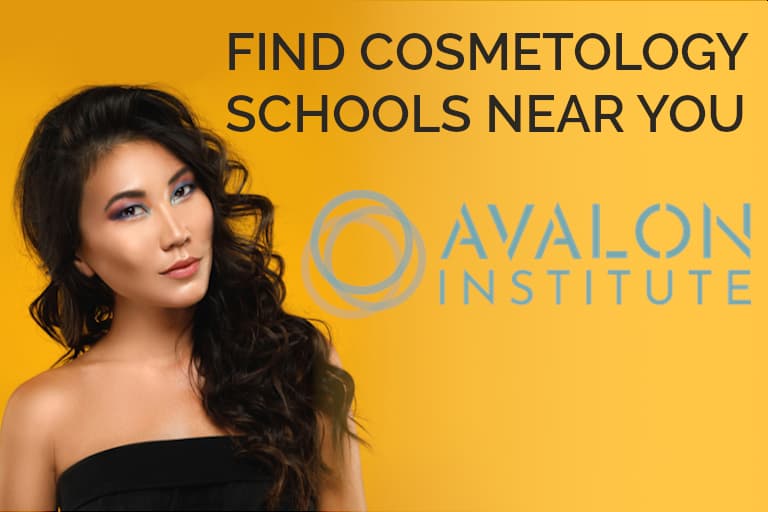 sponsored content, school availability varies by location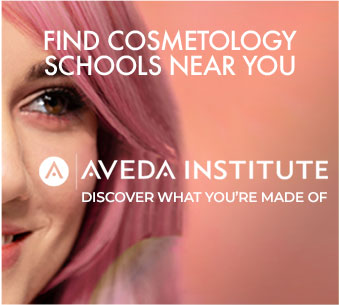 sponsored content, school availability varies by location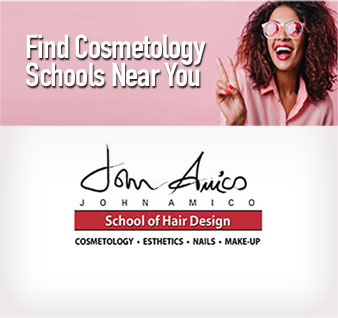 sponsored content, school availability varies by location

sponsored content, school availability varies by location

sponsored content, school availability varies by location

sponsored content, school availability varies by location
Esthetician Pay and Job Outlook
Estheticians can earn a rewarding salary and enjoy a bright career outlook. According to the Bureau of Labor Statistics (BLS), estheticians earned a median hourly wage of $17.93 as of May 2021. This is approximately $37,300 per year with a 40-hour work week.
Moreover, esthetician jobs are expected to grow by 17% from 2021 to 2031, which is much faster than average for all jobs.
That said, esthetician pay and job prospects vary by location and level of experience.
Before you enroll in an esthetician school, make sure the program suits your educational goals and lifestyle. Attending esthetician school is a large commitment in terms of time, money, and effort. Make sure you understand the cost of your education before you commit.
When comparing esthetician schools, look for the following:
State Recognition and Accreditation of Esthetics Schools
All schools should be recognized by the state in which they operate. A school that's not recognized by the state could put you at risk for having spent the money and getting nothing in return. Most states maintain a list of approved schools on their board websites.
Further, accreditation ensures your program meets the requirements for licensure. Look for nationally accredited programs from the National Accrediting Commission of Cosmetology Arts and Sciences (NACCAS), the leading accrediting body.
Program Reviews
Online student testimonials can help you determine if a program suits your needs. See how the program's reputation holds up over several online sources, such as Google reviews, and don't be afraid to contact the admissions team to ask questions or discuss your concerns.
Research the School
Most school catalogs give program details, with vital information like tuition and fees, scholarships and other financial aid, job placement rates after graduation, and student-to-faculty ratios. Some schools even have relationships with nearby businesses that hire program graduates.
Talk to Esthetician Graduates
No one knows whether a program is worth the price like previous students. Speak to grads for first-hand advice and ask about the specialties that pique your interest.
Take a Tour
Visit the school in-person or sign up for a counseling session before enrollment.
Esthetics programs are available at community colleges, independent esthetics schools, and schools of cosmetology. A list of approved programs near you may be available on your state board of cosmetology or your state's department of education websites, or simply browse Beauty School Directory's comprehensive list of esthetician programs in your state.
There are several prerequisites to becoming an esthetician. Education requirements vary by state, as do tuition costs, program length, training hours, exams, and other licensing requirements.
Most schools expect students to meet the following eligibility requirements:
Be at least 16 years of age or older
Hold a high school diploma or GED
Provide a valid photo ID for proof of identification
A social security card for proof of citizenship
Take preliminary exam or aptitude test
Pass a drug screening test
Some states may only require an 8th-grade education for enrollment in a basic program. Advanced certifications or programs may also require you to have a basic esthetician license to enroll. Check with your program before you enroll to ensure you meet all their requirements.
The average tuition for an esthetics program is between $3,000 and $10,000. The cost will vary based on the length of the program, location, and required training hours in your state.
There may also be other fees associated with attending a program, such as textbooks, registration fees, and equipment.
The program length directly relates to the required number of training hours in your state, and most schools require a certain amount of hands-on training to comply with state requirements.
On average, you can expect to spend around 600 hours over six-months for esthetician school, though some states require up to 750 training hours. You can explore specific training hour requirements based on your state board's esthetician licensing requirements.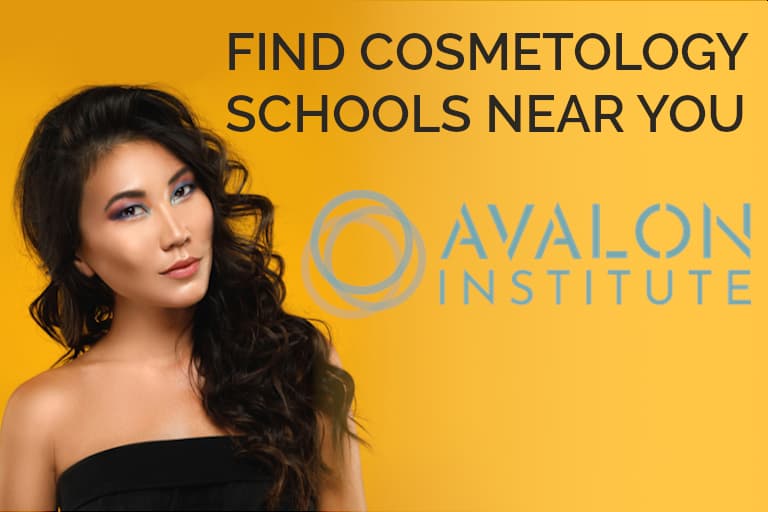 sponsored content, school availability varies by location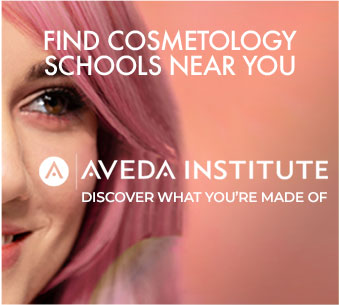 sponsored content, school availability varies by location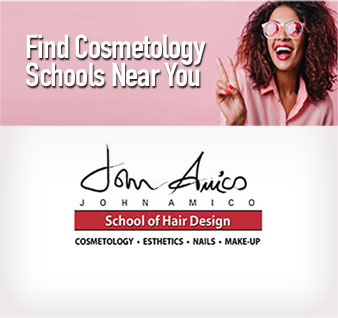 sponsored content, school availability varies by location

sponsored content, school availability varies by location

sponsored content, school availability varies by location

sponsored content, school availability varies by location
What to Expect at Esthetician School
Esthetics training is much more in-depth than simply learning basic skincare. You'll also master concepts like sanitation, human physiology, following state laws, and building professional business skills.
Esthetician school is a combination of theoretical knowledge and practical training. Students learn through classroom instruction and demonstrations before practicing their new skills on mannequins and then moving to real volunteers as they become comfortable with the tools and products.
Although most programs take place during the day, some programs offer evening and weekend classes. An esthetics student committing to a nearly full-time schedule may spend around 24 to 35 hours per week in and out of class, either studying or practicing esthetics.
My advice to new estheticians is that there's many opportunities to use your esthetics license[….] Before you go to school, really have an understanding of where you would like to work. […] That way […] you can always be making sure that you're learning the things that you'll need to work in that kind of environment.
Every program comes with slightly different courses. Topics you can expect your esthetician program to cover include:
Anatomy and physiology
You'll learn basic human anatomy and the physiology of the skin, especially how the circulatory, endocrine, respiratory, digestive, and muscular systems function. Expect to focus on skin conditions and common disorders as well.
Ingredient analysis
Gain insight into what ingredients go into skincare products and how they work together to protect, heal, and beautify the skin.
Facials, cleansing, toning, and massaging
Basic esthetics courses like these prepare you to treat your clients' skin safely.
Makeup application
Your makeup application course will go over how to apply products to enhance your client's natural beauty.
Hair removal and waxing
Learn to remove unwanted hair using various methods, including waxing and threading.
Marketing, sales, and salon management
You will also learn how to build a business, including skills such as marketing, client retention, health insurance requirements, and tax laws.
Safety, sanitation, and sterilization
In this course, you will learn how to protect clients and meet state requirements regarding safety and sterilization of tools and your workspace.
To become a licensed esthetician, you must complete a certain number of hands-on training hours. These required training hours will help you gain the hands-on skills needed to become a successful esthetician. The average program requires around 600 hours but will vary based on your state.
Expect your hands-on training to cover:
Setting up the workstation
Learn safe and sanitary best practices you will use to set up and break down your workstation for various treatments.
Preparing clients for treatments
Practice the strategies you learned to make your clients feel comfortable before treatment, clearly explain what to expect, and take the time to understand their medical history.
Sanitizing equipment properly
Learn how to clean and sanitize the entire workstation after each client to stay in line with health and safety laws.
Performing actual treatments
As you learn, you may practice treatments on mannequins before moving to live models or fellow students. You may work collaboratively in groups or follow an instructor-led lecture. Some programs host student-run spas.
Choosing a Specialty in Esthetician School
Some esthetics schools allow students to select a specialty. Specialty courses teach you how to provide specific treatments you may not learn in a basic training program, like:
Wraps
Reiki
Aromatherapy
Microdermabrasion
Body treatments
Innovative spa therapies
Advanced facial massage
Advanced acne treatment
Theatrical makeup
Permanent makeup (tattooing)
Other makeup artistry techniques, such as airbrush or camouflage
Example Esthetics Schools
There are many hundreds of esthetics programs in the United States, so do your research to see which
esthetician schools are near you
. However, here are just a few examples of programs:
Catherine Hinds Institute
Woburn, MA
$15,225 tuition and fees +
$2,125 books and supplies
$17,350
American Beauty Schools
Miami, Florida
$6,400 tuition and fees +
$500 books and supplies
$6,900
Elevate Salon Institute
Chubbuck, Idaho
$7,500 tuition and fees +
$900 books and supplies
$8,100
ZMS
Los Angeles, California
$8,754 tuition and fees +
$746 books and supplies
$9,500
Additional Esthetics Certifications and Training
Estheticians never stop learning. While some states require practitioners to complete continuing education courses to renew their esthetician licenses, some choose to take classes so they can offer a wider range of services. There are also master estheticians, who are among the highest qualified professionals in the field. Some states recognize master estheticians officially.
Our industry is in a perpetual state of change—new ingredients, techniques, and information constantly replacing the old. Learning isn't just a good idea—it's a necessity. So go beyond the minimum requirements for license maintenance instead of taking the same continuing education from the same online providers every year.
Q&A: What's It Like to Be an Esthetics Student?
See what it's like to be an esthetics student from current and recent graduates.
Featuring Esthetics School Grad Megan Laver Hespe
Megan Laver Hespe
Megan Laver Hespe went to B Street Design school in Overland Park, Kansas, which changed names a few years ago. She worked as an esthetician for 4-5 years in multiple settings, such as a day spa, massage business, and plastic surgeon's office. Megan will always be a skincare junkie, but today, she works in marketing and design.
What's your favorite thing about esthetics school?
My favorite thing about esthetics school was hands-on learning. Getting to see/feel/smell the products to learn about the differences in ingredients and how they change the product compounds was amazing. Getting to practice on classmates was also nice for feedback.
Where was your esthetics program located (or did you complete your education online)?
My program was based out of Overland Park at B Street Design school. I think they renamed it a few years ago.
Did you feel prepared for the licensing exam?
Yes, I was completely prepared for the exam. We practiced all the time, and the instructors taught us fun ways to remember test questions.
What were your favorite courses/topics in school? Why?
My favorite topics in school involved learning about all the different routes you could go with esthetics. From medical esthetics, waxing, spa, wedding stuff, owning your own business, makeup, or working for a product company to teaching. When I started the program, I wanted to get into costume makeup, then working in the spa environment was relaxing, and I loved learning about the products. After I learned about skincare medical procedures that could change the way someone felt about themselves, I was sold.
Interview With Esthetics Student Anna Pickett
Anna Pickett
Anna Pickett is a current esthetics student at Johnson County Community College in Kansas, who earned a spot on the President's honor roll with a 4.0. She hopes to focus on advanced facials and body treatments after graduation.
What's your favorite thing about esthetics school?
My favorite thing about esthetics school is being able to meet an amazing group of ladies and instructors that are so supportive in helping you reach your goals.
Where is your esthetics program located (or did you complete your education online)?
I go to Johnson County Community College.
Did/do you feel prepared for the licensing exam?
Right now, we're practicing for our practical exam every Monday until April. Our instructor is also giving us one-on-one help. I say we definitely should be prepared by the time April rolls around!
What are your favorite courses/topics in school? Why?
I enjoyed learning about marketing your brand. I also love trying new things, and being in this field allows you to continue learning new techniques, technologies, products, and procedures!
Interview With Esthetics Student Alyshea Jones
Alyshea Jones
Alyshea Jones is a permanent artist for MAC Cosmetics and current esthetics student at the Paul Mitchell Skin Academy in Springfield, Missouri. She plans to specialize in micro-needling, advanced facials, chemical peels, enzymes, and overall age management treatments at VIP Esthetics in Nixa, Missouri after graduation.
What's your favorite thing about esthetics school?
My favorite thing about school is hands-on learning. We receive a ton of training and get to be very hands-on right from the start.
Where is your esthetics program located (or did you complete your education online)?
I attend Paul Mitchell, the School- Skin Academy in Springfield, MO.
Did/do you feel prepared for the licensing exam?
We go over the state board exam questions several times a month, and the instructors offer extra training if you ask for help. I feel I will be more than ready by the time I graduate.
What are your favorite courses/topics in school? Why?
I'm skilled in many areas, but my main focus and passion is skincare/age management through advanced facials. As a makeup artist, I found my passion for helping people and making them feel their best. Skincare is another way I can help people, build their confidence, and inspire them to be the best versions of themselves. I'm also a sponge and LOVE learning, so theory class is something I really enjoy.
So did you work as a makeup artist before going back to school? What made you make the change?
I'm currently a permanent artist for MAC Cosmetics, so I do both. I have a passion for skincare and helping people, so I decided to enroll in the skin academy to further my education, and so I could offer more advanced services to my clients.
Additional Resources and Interviews
Beauty Schools Directory Presents Estheticians: Coursework, Careers and Examples
Esthetician Schools Near Me
Hot US Cities for New Estheticians
If you want to be an esthetician and are trying to find a city to call home, check out some of the hippest cities for new estheticians.
If you're looking for an exciting career working with a diverse clientele to help them achieve beautiful skin, the Hollywood of the South may be the ideal fit. With tons of big-budget movie shoots and an innovative beauty scene, Atlanta has plenty to offer aspiring estheticians, including top skin care businesses, Sugarcoat Beauty and The Skin Trap Spa.
The mean salary for estheticians in Atlanta, GA is $39,360 (BLS, 2021).
Atlanta beauty student's guide
Home to workplaces like Viva Day Spa, Lake Austin Spa Resort, and milk + honey (which also offers medical esthetics treatments), Austin is a popular place to become an esthetician.
The mean salary for estheticians in Austin is $37,710 (BLS, 2021).
Baltimore is one of the lowest-ranked cities for skin health, so it could be a great place to start your esthetician career. They're full of unique spas, such as Zina's Day Spa & Salon, Art of Balance Wellness Spa, and Studio 7.
The mean salary for estheticians in Baltimore is $32,770 (BLS, 2021).
Baltimore beauty student's guide
If you want to work in a fast-growing city, check out Charlotte. With spas like Le Petit, Nature's Spa, and Urbana (which offers everything from skincare to yoga), chances are you can find a good fit.
The mean salary for estheticians in Charlotte is $44,710 (BLS, 2021).
Charlotte beauty student's guide
If you want to work in a large city where you can see many residents and tourists alike, Chicago may be the place for you. They offer popular and creatively-named beauty businesses like AIRE Ancient Baths, Cowshed, and Chocolate for Your Body.
The mean salary for estheticians in Chicago is $55,620 (BLS, 2021).
Chicago beauty student's guide
Detroit is a large and diverse city with a range of esthetician specialties, including those needed at brands like The Rejuvenation Station, Spa-A-Peel, and Bare Skin Facial and Waxing Studio.
The mean salary for estheticians in Detroit is $45,540 (BLS, 2021).
Detroit beauty student's guide
No two days will be the same for new estheticians in the tourist hotspots of Miami and Ft. Lauderdale. Miami has spas like Masterpiece Med-Spa and Bellisima Magic Touch, and Ft. Lauderdale features locations such as Thermae Retreat and Casbah Spa & Salon.
The mean salary for estheticians in Miami / Fort Lauderdale is $39,980 (BLS, 2021).
If you want to live and work in a city with a hot music scene, Nashville could be the place for you. The city is home to a variety of skincare businesses, including Osho Collective, luxe & luna, and N2SKIN Spa & Boutique.
The mean salary for estheticians in Nashville is $31,810 (BLS, 2021).
Nashville beauty student's guide
Phoenix has one of the highest employment rates for estheticians in the country, so if you want to work in a place where you can network with others, the city is worth looking into. They have many highly-rated spas, like Royal Palms Resort and Spa, Juniper, and Clovr Life Spa.
The mean salary for estheticians in Phoenix is $39,760 (BLS, 2021).
Phoenix beauty student's guide
Employing a ton of estheticians, Tampa and St. Petersburg can be great places to begin an esthetician career. Tampa offers unique skincare brands like Caribbean Mystique and Enchanteria Day Spa, and you can find LemonTreeSpa and Porefection Day Spa.
The mean salary for estheticians in Tampa / St. Petersburg is $43,360 (BLS, 2021).
Even politicians need skincare sometimes—as do the people who live near where they work and any tourists who come to visit. If this sounds exciting to you, check out Washington DC as a place to begin your skincare career, as well as their exciting spas like Aura spa and Capital Blossom Day Spa.
The mean salary for estheticians in Washington, DC is $77,560 (BLS, 2021).
Esthetician Articles
Esthetician Apprenticeships: Hands-On Learning for Skin Care Specialists
NCEA Esthetician Certification: What It Is and How to Get It
Choosing an Esthetician School Near Me
Esthetician Salaries: How Much Do Estheticians Make?
How to Become a Medical Esthetician
Become a Master Esthetician
Become an Eyelash Extension Specialist
Cities Where Estheticians Get Paid the Most
Mobile Esthetics
Traveling Esthetics
Waxing Specialist
Work on Commission, Rent, or Own?
Best Dual Licenses
Esthetician vs Dermatologist
Esthetician vs Medical Esthetician
Must-Have Esthetician Tools
Oncology Esthetician
Three Branches of Esthetics

Commercial Career