Financial Aid for Beauty Students
When considering your future career in beauty, the first question that comes to your mind may be: "How am I going to pay for beauty school?"
We're here to help answer that question. This article will go over the costs of beauty school, different types of financial aid available, and unique ways to pay for your education without financial aid.
How Much Does Beauty School Cost?
Tuition for beauty programs varies by the field you hope to enter. Costs also vary by school, state, and how specialized your program is.
| | | |
| --- | --- | --- |
| Beauty Program | Typical Tuition | Time to Complete |
| Barbering | $10,000 - $20,000 | One to two years |
| Cosmetology | $10,000 - $30,000 | Less than two years |
| Electrolysis | Under $10,000; under $5,000 in states with fewest required hours | Less than one year |
| Esthetics/Skincare | $3,000 - $10,000 | About six months |
| Hair Braiding | Less than $100 to $3,000 | Two days to eight weeks |
| Hair Design | Around $10,000 | Less than two years |
| Laser Hair Removal | Varies | Varies by state |
| Makeup | About $3,000 - $10,000 | Varies by state |
| Massage | About $10,000 - $30,000 | Up to two years |
| Nail Technician | About $1,500 - $5,000 | Three to nine months |
| Permanent Makeup | About $3,500 - $7,500 for a full program | One weekend for licensed cosmetologists/estheticians through about a year for a full program |
While some of these costs may seem daunting, remember programs may sometimes be combined. For instance, you could potentially earn a cosmetology license and an additional certification in makeup design, which could result in the makeup program being less costly.
Despite these programs generally costing significantly less than bachelor's degrees, you may still not want to or be able to pay the full sticker price. Read on to learn how to lower your costs via financial aid.
Beauty schools want students who are driven, passionate, and ready to commit to their programs. If that sounds like you, a school will likely work with you to help achieve your dreams. Speak to their financial aid office to learn more.
What Kinds of Financial Aid Can I Get for Beauty School?
You can find many financial aid guides describing the different ways to pay for college, like federal loans and grants, private options, and scholarships. However, the focuses of those are typically on "traditional" college programs offered by two- and four-year colleges, not independent schools offering non-degree certification and licensure programs.
Are the financial aid options available to two- and four-year degree students available to beauty students, particularly those who aren't taking their program at a community college?
When it comes to private options and scholarships, like any other area of study, not every possible scholarship, loan, or grant is open to you—but many are. You just have to do some digging to find the ones you qualify for.
However, federal loans and grants get more complicated.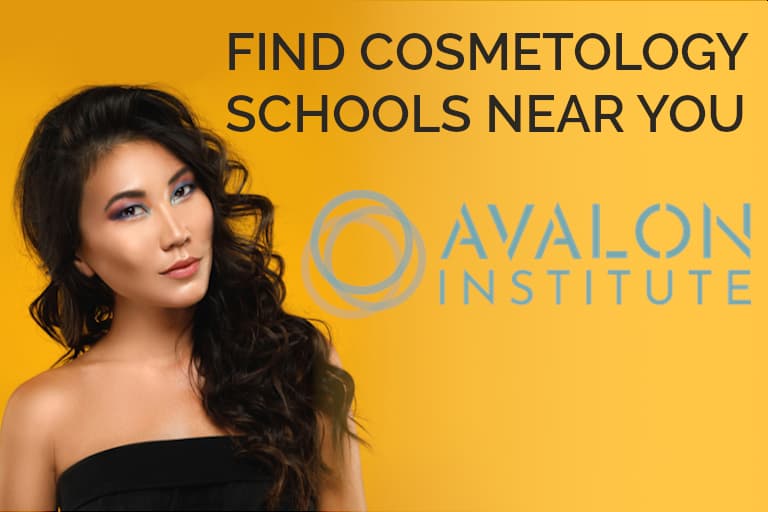 sponsored content, school availability varies by location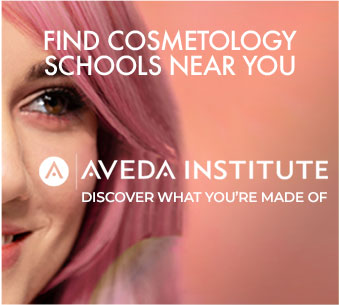 sponsored content, school availability varies by location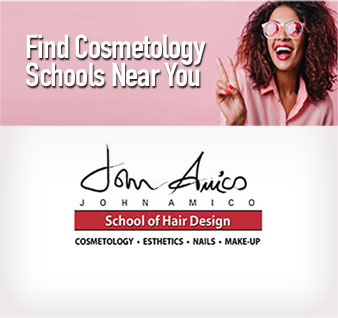 sponsored content, school availability varies by location

sponsored content, school availability varies by location

sponsored content, school availability varies by location

sponsored content, school availability varies by location
Beauty School Accreditation and Federal Student Aid Eligibility
When looking for a cosmetology, esthetics, massage, or another similar program, check into the school's accreditation status. The school's accreditation status determines federal financial aid eligibility.
Every loan, scholarship, or grant you apply to will have different requirements. However, the federal government has some pretty strict expectations everyone must meet for federal financial aid, including, but not limited to, citizenship or legal residency, a GED or high school diploma, and enrollment in or acceptance to an eligible school.
That eligible school requirement is where things can get sticky for cosmetology and other beauty students because, in general, your institution must be a Title IV school if you want to qualify for federal financial aid to attend a program there. There are some exceptions, which your beauty school's financial aid office or high school counselor (if you are in high school) should be able to help you navigate.
Title IV schools are those that do all of the following:
Offer at least one program that leads to a degree or employment
Be licensed and/or authorized to operate in their state
Be accredited or pre-accredited by an agency approved by the Department of Education (ED)
Be certified by the Department of Education as a Title IV school
Requirement three is where a lot of beauty programs become ineligible for Title IV status. This does not automatically mean they're bad schools! It simply means they've opted to not seek accreditation, or to gain accreditation instead through an agency that isn't backed by the U.S. Department of Education.
Choosing to not be accredited often happens, especially with smaller beauty schools, because it's incredibly time-consuming and expensive to initiate and maintain accreditation, costing upwards of $10,000 per year.
Any beauty program—whether or not they offer associate degrees—could be accredited, providing they meet the qualifications above. However, those in community colleges are more likely to have accreditation because the institutions they're part of are often willing and able to cover the costs.
You can check if a school is accredited on the Department of Education's database lookup or on Beauty Schools Directory listings. You could also find this on the school's website—they should have that information available as part of their course catalog. If they don't have a course catalog, they likely aren't Title IV—that's a legal requirement for those programs.
If your chosen school is eligible for federal financial aid, you need to fill out the FAFSA to be considered for the assistance. For this, you need to have all your current financial information—and your family's, in most cases—available. Once your FAFSA has been processed, the government and your school will work together to create an award package. In general, some of the funds will come from the government, others from your institution. You don't have to accept everything they offer, which is especially important to consider when looking at the loan amounts.
Don't use that as the sole reason to rule a school in or out—federal aid isn't the only way to afford beauty school. Choosing a beauty school is a highly personal decision and should involve various factors, not just federal aid eligibility.
State Financial Aid Options
The federal government isn't the only place you can get governmental assistance—in fact, your state government may have even more options, and they don't always require Title IV status. You apply for this assistance directly through your state—though they sometimes require a FAFSA as well—and a new set of scholarships, grants, and loans may be available so long as your institution is accredited or otherwise recognized by the state.
If you're in high school, ask your school counselor to help you apply for state aid. If you're not, the beauty school's financial aid department could assist. You can also look through your state's department of education website, and if you can't find funding that's right for you, reach out and ask—the worst they can do is say nothing is available.
Loans for Beauty School
Loans are funds you'll need to pay back with interest, which you'll begin payments within a certain amount of time of completing your program. Be sure to factor interest in when planning for your future payments.
You can apply for loans from the federal government (federal loans), state government (state loans), or through banks or your school (private loans). The number of online lenders that aren't banks is growing as well—though be sure to do some research to ensure the sites are legitimate.
Federal Student Loans: Applying for federal student loans begins with filling out the Free Application for Federal Student Aid (FAFSA)—and then waiting to see what you qualify for (loans, grants, etc.). Unlike applying for private loans, filling out the FAFSA does not affect your credit score. The U.S. Department of Education serves as your lender and will determine how much you can borrow. You'll typically be required to maintain a certain number of course hours to remain eligible. Federal direct student loans charge a fixed interest rate, which is usually lower than the rate charged on private loans.
State Student Loans: For these, you may or may not need to fill out the FAFSA, but the rest of the information from the federal loan process applies.
Private Student Loans: To get private student loans, you fill out a loan application and provide any additional information for a lender. When you apply for this kind of loan, your credit history will be pulled. This almost universally affects your credit score. Loans from private institutions usually have higher interest rates than those from the government.
A couple of the more popular private loan options for students are through Wells Fargo and the Tuition Finance Company. Students apply to Wells Fargo directly, while the Tuition Finance Company supplies loan money to schools, which the schools then disperse to eligible students.
Beauty School Scholarships
Scholarships are "free money." Pretty much any entity that wants to offer a scholarship can—so it doesn't hurt to look in unexpected places. For instance, law firms often offer scholarships, even for students not entering the field, because it's good for public relations. State departments of education also often have scholarships for residents planning to study in the state.
This type of aid can be granted based on academic merit, need, community service, hobbies or skills, leadership experience, organizational membership, and more. Scholarships could also combine different factors—for instance, they may want you to be a member of an organization and have financial need and a high GPA. Be sure to read all the fine print.
Beauty School Grants
Grants are also "free money." You are often able to obtain them through the federal or state government or your school. Independent organizations offer them as well, especially if you can benefit the organization in some way as part of your program.
When it comes to governmental grants, these are usually need-based—though some states offer them across the board. You'll need to fill out the FAFSA and/or other applications required by the government you're applying to, as detailed above.
Regarding private grants or those from your school, you'll need to fill out an application and provide any other information—often financial details—to the provider. They may also require an essay, interview, or creative project.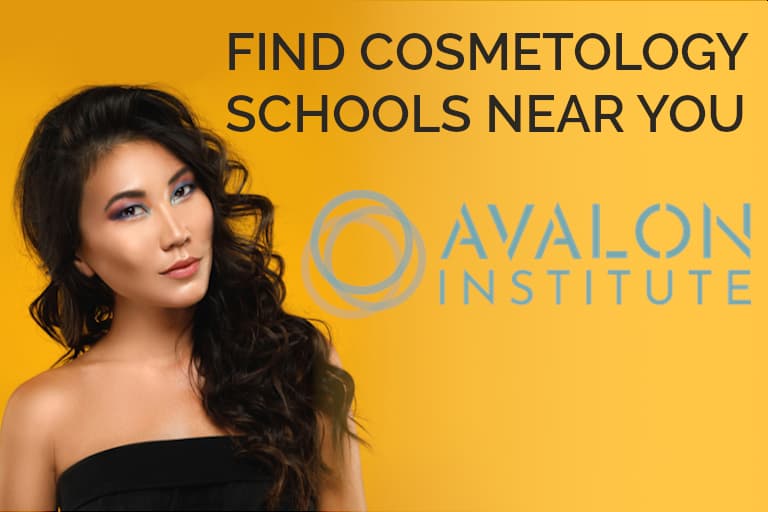 sponsored content, school availability varies by location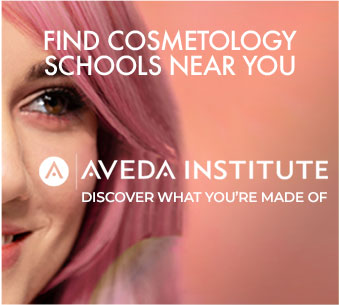 sponsored content, school availability varies by location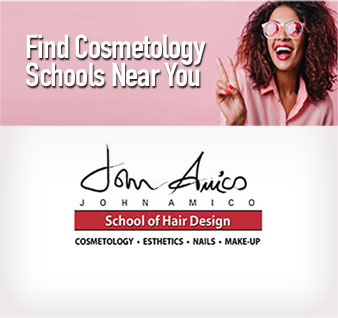 sponsored content, school availability varies by location

sponsored content, school availability varies by location

sponsored content, school availability varies by location

sponsored content, school availability varies by location
Career and Technical Education High School Programs
If you're a current high school student and want to enter cosmetology as a career, see if your district offers this as a career and technical education (CTE) option. CTE allows students to get hands-on training in a vocation, which often leads to licensure upon completing the program.
These courses are typically considered part of your normal high school curriculum—meaning you don't have to pay to take them any more than you'd have to pay for your algebra class. However, you may need to pay for supplies and examination fees. If you need financial help with this, talk to your teacher or school counselor.
You'll likely earn your license without any debt if you choose this route.
Veterans Benefits for Beauty School
Are you a veteran, service member, or qualified dependent of someone in those categories who wants to work in the beauty industry? If you qualify for the GI bill or other education benefits through military service, you may be in luck! These funds can help cover non-degree programs like cosmetology, barbering, and more, so long as you're attending an approved school. The benefits include tuition assistance and up to $83 per month for books and other supplies.
If you believe you're eligible for this, you need to fill out the application for the benefits program, for which you'll need your social security number, education and military history, bank account details, and information about the school you plan to attend or are attending.
Tuition Reimbursement Programs for Beauty School
While this method means you'll pay for your studies up front, you may be able to get an employer to reimburse you for tuition costs. There are two ways to do this:
Tuition Reimbursement by Current Employers
Some employers, including well-known national companies, offer tuition reimbursement to current workers. While many employers with tuition reimbursement programs require courses reimbursed be relevant to their industry, not all do. However, nearly all such programs mandate classes be taken from an institution accredited by a U.S. Department of Education-approved body.
McDonald's, for instance, allows employees to apply for up to $2,500 in tuition reimbursement per year if they attend a degree-granting, accredited school. They must have worked for McDonald's for at least 15 hours per week for a minimum of three months before applying for funds and continue working for them while in school. In the case of beauty education, you would need to study for an associate degree in the field.
Home Depot is another company offering tuition reimbursement. You may apply if you're a current Home Depot employee with courses beginning after getting the job, whether you work full-time, part-time, or are salaried. Funds max out at $3,000, $1,500, and $5,000 per year, respectively.
Before applying to work at any place offering tuition reimbursement, make sure their policies meet your needs, including any requirements to work for them for a certain amount of time after receiving funds.
Beauty School Tuition Reimbursement from Future Employers
Some companies in the beauty industry offer tuition reimbursement, which could be called a "sign-on bonus," for future employees if the applicants agree to work for them for a minimum time period. Typically, you'll interview with these companies while you're still attending school and sign a contract guaranteeing employment and a certain amount of tuition reimbursement pending you earning your license.
One such employer is Fantastic Sams (currently for their Minneapolis, Minnesota locations). To apply for their tuition reimbursement program, you'll meet with a franchise representative before you finish school. If you both determine you're a good fit for their location, you'll graduate with a job and up to $7,500 of tuition reimbursement waiting for you. And this isn't an unpaid internship—you'll be paid an hourly wage and eligible for tips.
When considering this option, be sure to read the fine print. How long do you have to work for the company? Are you allowed to switch franchises or move to a different state? If applicable, is the trade-off between potentially-lower pay during your initial contract and the tuition reimbursement reasonable? Only you can determine if this is the way for you to go.
Paying for School Without Loans, Scholarships, or Grants
Let's say you don't qualify for any of the above options—or you simply aren't interested. That's fine! There are other possibilities.
Start Saving for Your Cosmetology Education Early
If you're considering attending cosmetology school—or any type of school—try to start saving money early. Whether you're 13 years old and babysitting, 17 years old and working at a local store, or 30 and working a nine to five while planning for your next step, try to put away a little. While some sources insist you should set aside a certain percentage of your income, this may not be possible for every person—so just do what you can. Try to keep the money in a savings account you won't touch except to pay for school.
Ask for Help Paying for Your Beauty Education
The answer is always "no" if you don't ask.
Consider the people who have supported you the most. Perhaps it's a grandparent or an aunt. Maybe it's a parent or an older sibling. And you don't have to ask just for money—you could also ask if they could let you stay with them while you study to save on rent, for instance.
Tying it back into starting to save early: When birthdays, holidays, graduation, and so forth come around and you're asked what you want as gifts, say "cold, hard cash for beauty school." If someone tells you cash seems impersonal, tell them the most personal thing they could do is help you achieve your dreams.
Crowdfund Your Beauty Education
If you're on social media, chances are you've seen a lot of people asking for money for things like medical bills on sites like GoFundMe. But did you know most of these sites allow you to ask for help with tuition and other school fees as well? In fact, there's a crowdfunding platform specifically for people who want to use this method for education costs: It Takes a Village.
Crowdfunding is a game of chance—you have no way of knowing how much, if anything, you'll get this way. But, it may not hurt to try!
Get a Side Hustle to Help Pay for Beauty School
Both in and out of beauty, people are doing gig work more than ever before. No matter what your skill set, from art to computers to daily organizational tasks, chances are there's a side hustle for you. You may also be able to find a way to make some extra cash by using your beauty-related skills—just be sure to look into local laws first to be sure what you want to do doesn't require a license.
Speaking of using your beauty skills, what about checking out local salons to see if they need receptionists or other types of assistants? Salons, spas, and other beauty locations love hiring beauty students because they're so excited to learn and share what they've learned with others. As a bonus, if you do a fabulous job, perhaps this can get your foot in the door after you're licensed, and you can move to a booth at the location.
Use Your Tax Refund to Help Pay for Beauty School
Your tax refund could put a dent in your tuition and supplies for beauty school. In fact, as of 2019, the average refund was $2,711—if you're paying top dollar for a beauty program (about $30,000), that's nearly 10% right there! And for shorter or more specialized programs, this could cover all—or nearly all—of the costs.
Check Out Assistance Options From the Government
Everyone needs help sometimes, and your state and local government could offer financial assistance of many types if you meet certain qualifications. This could be tuition assistance, but it could also encompass money for food, gas and transportation, childcare, and more.
The best way to get help is through your state. Look at your state's Department of Health and Human Services, Department of Social Services, and similar agencies to see what options are available to you.
If you're unsure where to begin and have a child, reach out to their school counselor or social worker—especially the social worker if one is available. These experts likely can't guide you through an entire financial aid process as if you were one of their students, but they can probably point you in the right direction. They're there to help your child, and they know children are more likely to succeed in households where their guardians are also thriving.
Advice About Using a Credit Card as a Beauty Student
To be clear, we do not recommend you drown yourself in credit card debt to pay for school. In fact, we're expressly advising against that. Credit card interest is way higher than student loan interest, and if you're considering taking on debt, try to go the student loan route to pay for school.
Plus, not all schools accept credit cards for tuition in the first place!
Credit cards can be risky, and you need to carefully consider your choice before opting to get one. It can be incredibly tempting to use a credit card to pay for all your daily expenses while you're in school—but ask anyone who did this, and chances are they'll tell you it wasn't a great idea.
Think of credit cards as more of a backup plan, emergency help, or a way to build credit, not as a bank account.
Paying for Continuing Education Credits and Conference Fees
Many states require you to earn a certain number of continuing education units (CEUs) for license renewal. Or, perhaps you want to grow your skillset and need to take additional classes or attend a conference.
It's highly unlikely you'll be able to get grants for this and even less likely you'll be eligible for loans. However, you may be able to get the costs paid for by your employer, and some certification programs and conferences offer scholarships for you to attend. You'll apply for this kind of scholarship in a similar way to applying for tuition scholarships.
If you're not sure about being able to afford a continuing education class or a conference and your employer or the provider doesn't advertise any assistance—ask. The worst they can say is "no."
And don't forget: Your employer may offer continuing education programs in-house—especially during the slow months of January through March—and the school you graduated from may as well. These are often free, too! Your employer wants you to be trained in the skills they need, and your school wants to maintain a good relationship with you so you'll refer new students to them later.
NonCommercial