Nail Tech School
Featuring advice from Vee NailedIt
Next time you're treating yourself to a relaxing spa visit, take the time to have a look around at the staff. You'll see several specialists, from massage therapists and skincare specialists to talented nail technicians.
Nail techs aren't just employed at spas - they work at a variety of locations, including salons, airports, and even cruise ships. It's a fast growing industry – according to the U.S. Bureau of Labor Statistics, jobs for manicurists and pedicurists are expected to grow by 13% by 2026, which is almost double the average U.S. job growth rate of 7%.
This page will explore the day-to-day tasks, educational requirements, program costs, job prospects, and other details related to becoming a nail technician.
Learn More About Nail Technology
What Does a Nail Technician Do?
There's a lot more to a nail technician than just painting nails. Technicians also need to have skills in safety and sanitation, sales, and customer service. Here are a few tasks nail techs are responsible for while on the job:
Manicures
Pedicures
Nail applications
Cleaning, trimming, and filing nails
Polishing or buffing nails
Moisturizing hands and feet, and providing light massage
Scheduling appointments
Customer service
Maintaining a sanitary work environment
Sharing information on available services
Promoting and selling nail and skin care products
Keeping management informed about product needs
To be successful, you'll need to develop your nail artistry abilities while honing top-notch interpersonal and customer service skills. Most of your time will be spent interacting with clients in person. As with any job, there are pros and cons to consider.
Pros:
It's a growing industry.
Training programs are generally affordable and quick to complete
By being personable and offering good service, you have the potential to secure repeat customers and earn more money
You can learn about the industry and eventually use that knowledge to open your own business or continue your education
Flexible scheduling and work environments
Cons:
Muscle strain can develop from sitting most of the day
You may encounter broken skin and be exposed to infections
You'll be near various chemicals
Many of the tools used for manicures and pedicures are sharp - techs need to use them responsibly to avoid hurting themselves or their clients
Your pay can be influenced by customers and whether your salon does a lot of business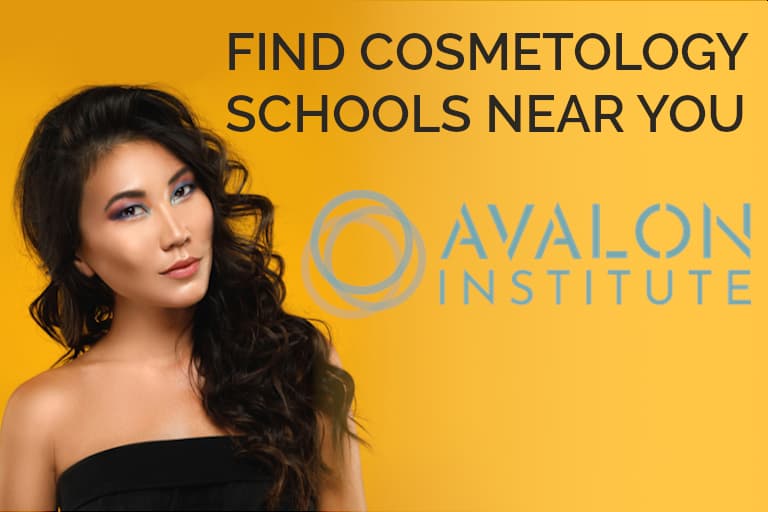 sponsored content, school availability varies by location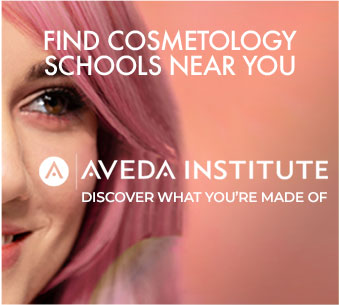 sponsored content, school availability varies by location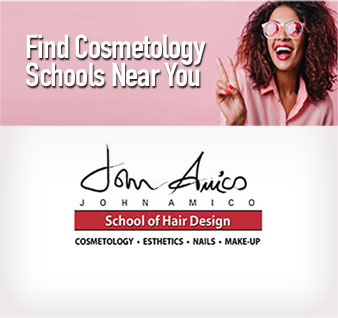 sponsored content, school availability varies by location

sponsored content, school availability varies by location

sponsored content, school availability varies by location

sponsored content, school availability varies by location
Vee NailedIt's Top Tips for Nail Technicians
According to YouTube nail artist Vee NailedIt, there are five things incoming students and recent graduates need to know about building their nail business. These include:
Practice regularly to get better and improve your skills
Self-advertise by always having great nails so people will ask you where you got them done.
Surround yourself with people who support you and your passion.
Listen to criticism and take it seriously so you can improve.
Try to have a positive attitude every day.
Nail Tech School: What to Expect
Good news: If you're looking to become a nail technician, there are hundreds of programs to choose from across the country. Here's some information about enrollment requirements, nail schools, and costs.
Nail Tech Program Enrollment Requirements
To enroll in a nail technician program, you typically need to:
Be at least 16 years old
Have a high school diploma or GED
Complete the application process and pay any appropriate fees
Potentially visit the school and/or have a personal interview with a program representative
Aspiring nail technicians need to complete a state-approved cosmetology or nail technician program, then pass a state exam (usually a written and a practical test) to become licensed. A small handful of states allow apprenticeships to get started, but this path typically requires more training hours.
Nail Tech Program Costs
Program costs generally depend on curriculum and location. Other factors include:
The hours of instruction required by your state
Whether you attend part-time or full-time
The facilities and equipment available
If the school is private, for-profit, or an established brand institute
Programs that focus solely on training nail technicians usually cost several thousand dollars to complete. Listed below are a couple examples from schools across the country. All prices are as of 2019.
Paul Mitchell The School in Logan UT
$100 application fee +
$2,400 tuition +
$1,478 equipment, textbook, kit, and supplies
Artistic Nails & Beauty Academy in Tampa, FL
$2,932 tuition and fees +
$387 books and supplies

Baldwin Beauty Schools in Austin, TX
$100 registration fee +
$4,300 tuition +
$500 books and tools
Individual programs usually offer scholarships. You can also visit the federal student aid website to review the loans, grants, and financial aid available to you.
How Long Does It Take to Complete a Nail Technician Program?
Most nail technician programs take an average of 300 to 600 hours to complete. Program start times and lengths vary, but you can typically complete a nail tech program between three to nine months depending on your ability to attend school part- or full-time.
What Do You Learn in a Nail Tech Program?
For the most part, you'll learn about the basics of nail care and design, and information on safety and sanitation. Many schools detail their course information online – you can also visit in-person, call a program representative, or communicate with a chatbot online to get more clarity on what each program offers.
Nail Tech Courses
You can expect to learn about the following:
Skills Taught
Manicures
Pedicures
Nail art and design
Tips
Sculptures
Wraps
Gels
Calf and foot massage
Safety and sanitation
Areas of Study
Anatomy and disorders
Chemicals and products
Hygiene
Public health
Sterilization and disinfection
Massage theory
Nail technology
For example, at Shear Excellence Hair Academy in Tampa, FL, nail technician students learn the anatomy, physiology, and pathology of nails and skin, a variety of nail beauty techniques, and the professional nail products used. They also learn about salesmanship, state laws, and advanced skills such as sculptures, overlays, and nail art.
Before successfully completing the program, students need to complete a certain number of hands-on training hours. Then, graduates will take a state licensing exam. Once students pass and earn their nail technician license, they can begin practicing professionally.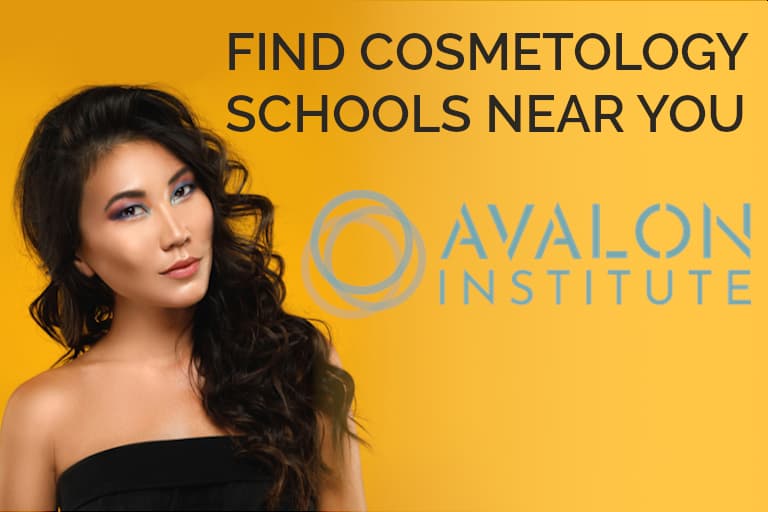 sponsored content, school availability varies by location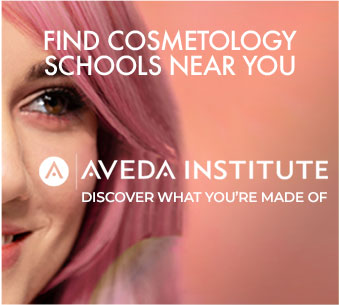 sponsored content, school availability varies by location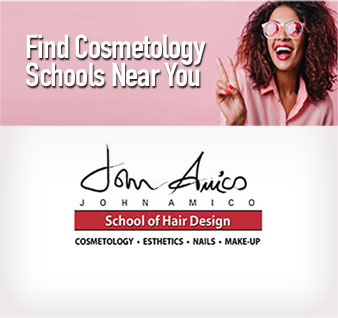 sponsored content, school availability varies by location

sponsored content, school availability varies by location

sponsored content, school availability varies by location

sponsored content, school availability varies by location
Nail Tech Training Hour Requirements
Students are required to complete a certain number of training hours in addition to completing their coursework. The number of training hours required will depend on the state in which you attend school, as each has different requirements. For example, you need 250 hours of training to qualify in New York, but 600 in Arizona.
These training hours combine theory and practice, so students can expand on what they've learned in the classroom and get hands-on experience before entering the field. Students will practice salon services on real clients, including manicures, pedicures, and advanced nail techniques.
Differences Between Nail Tech and Cosmetology Programs
Nail technician and cosmetology programs may be similar, but there are also distinct differences. On a basic level, nail tech programs focus solely on nails, whereas cosmetology programs feature nails but also include other specialties, like hair. Cosmetologists are trained to do nail work and develop other skillsets, whereas nail techs can only legally work within their scope.
How to Pick a Nail Tech Program Near You
Once you decide to pursue a career as a nail technician, review these five tips in order to pick your perfect nail tech program:
Accreditation
Some states require nail techs to complete an accredited program to work professionally. It's essential to choose a technician curriculum that matches the requirements for your state's license exam.
Financial Aid, Scholarships and Loans
Not all programs are eligible for governmental financial aid. If you need financial assistance, review different programs and see what aid and scholarships are available. If you borrow money to complete your studies, make sure you understand the loan-repayment terms.
License Renewal and Continuing Education
Be sure to review the license renewal and continuing education requirements of your state since they can vary. There is a big difference in the costs, schedules, and continuing education rules.
Program Structure
Choose a program that fits your lifestyle. Some programs might take place entirely on campus or run Monday through Friday, and that might affect your ability to work while in school.
Job Placement Services and Networking
See if your school offers opportunities to connect students with mentors or helps place graduates in jobs.
Advanced Training and Supplemental Education
Additional Nail Tech Certifications and Trainings
Nail technicians might want to receive advanced training for several reasons. Aside from brushing up on your skills, nail art is featured everywhere, from celebrities in fashion magazines to dedicated Pinterest communities. A popular nail trend might inspire you to learn a new, advanced technique so that you can take on more clients.
Nail Camp organizes yearly nationwide meetups for professionals and those currently enrolled in a nail tech program. Attendees can network, enter competitions for prizes, and go to workshops to learn difficult techniques, such as mastering watercolor nail art. Certain professional organizations and salons also offer advanced education courses. MediNail offers advanced courses with a healthcare slant, for nail techs who might be interested in working in a podiatrist's office.
Continuing Education
Nail techs in some states are required to continue their education in the form of extra training hours to renew their license. The requirements will vary based on each state board.
Nail Technician Schools Near Me
Hot US Cities for New Nail Technicians
Starting your career as a nail technician is exciting, but it could be even more exciting in one of the hottest places for new nail technicians—like the cities below.
There are dozens of nail salons in and around Austin, making it a popular place to become a nail technician. From the rainbow-colored cute nail studios to the multitasking Coffee N Nails, you could likely find the perfect place for you to begin your nail technician career.
The mean salary for nail technicians in Austin is $28,010 (BLS, 2019).
After Hour Nails and Spa and Enchanted Nails and Spa are just a couple of the nail salons calling Baltimore "home." Thanks to the city's unique offerings, Baltimore is a popular place to become a nail technician.
The mean salary for nail technicians in Baltimore is $23,480 (BLS, 2019).
Baltimore beauty student's guide
Historic Charlotte could be a great place to begin your career as a nail technician. Just two of their many nail salons include Urban Nails Bar and Anthony Vincé Nail Spa.
The mean salary for nail technicians in Charlotte is $21,980 (BLS, 2019).
Sunday Nails Spa and ZaZaZoo Nail Studio are just a couple of the nail salons in Chicago. Many nail technicians are happy to call Chicago home due to the many beauty shops and bustling city life.
The mean salary for nail technicians in Chicago is $23,990 (BLS, 2019).
Chicago beauty student's guide
Detroit may be known for cars, but it should also be known for nail care. It has a ton of beauty and nail salons available, including Situation's Hair & Nail Salon and The TEN Nail Bar.
The mean salary for nail technicians in Detroit is $27,790 (BLS, 2019).
The Miami / Fort Lauderdale area is often party central, and who doesn't want to look their best going out for a night on the town? Many find this kind of environment a great fit for beginning a nail technician career at salons like Luv Nail Shop (Miami) and Moon & Stars Spa + Nails (Ft. Lauderdale).
The mean salary for nail technicians in Miami / Fort Lauderdale is $25,700 (BLS, 2019).
Nashville is another city known for its nightlife, meaning people want to look great head to toe—something nail technicians could use to their advantage. They have many unique salons, such as Music City Nails and Poppy and Monroe, which uses polishes that are as safe and natural as possible.
The mean salary for nail technicians in Nashville is $25,310 (BLS, 2019).
A quick glance over the nail salons in Phoenix tells you one thing: "Unusual and colorful" is the name of the game. From Stash House to Herbal Nails & Spa at Paradise Valley Village, Phoenix may be perfect for you if you want to be extra creative with your nail art.
The mean salary for nail technicians in Phoenix is $28,860 (BLS, 2019).
No matter what type of nail studio environment you want to work in, chances are Tampa or St. Petersburg has a salon for you. For instance, in Tampa, you can find the Minimalist Salon, while St. Petersburg has the humorously-named Nail Me Good.
The mean salary for nail technicians in Tampa / St. Petersburg is $28,010 (BLS, 2019).
The non-toxic nail salon The Nail Saloon and the very artsy Mimosa Salon are just two of the fun nail salons you can find in Washington DC. This bustling metropolis could be a wonderful place to begin your nail technician career, as it has been for many others.
The mean salary for nail technicians in Washington, DC is $24,330 (BLS, 2019).
Nail Technology
Commercial Career