Makeup Artist School
Featuring expert advice from Rachel Ferran
As a makeup artist, you'll make regular skin gleam. You'll hide scars, conceal blemishes, and accentuate your clients' best features. Before you get to work, however, you'll have to learn the trade. That means going to makeup school or, more commonly, learning makeup artistry through a larger esthetician program or cosmetology program.
In many cases, you'll have to get a license after you complete your education and training. You might already consider yourself an expert. After all, if you're looking at makeup artistry as a career, you're probably already interested in makeup and good at applying it—so why bother with formal training? For starters, you might have to. Most states require you to obtain a license of some kind to work within the field of makeup artistry. Completing training hours in a recognized program is one of the conditions for earning a license. Even if that's not the case, salons and other employers will almost always need to see that you've undergone formal training and education before they'll hire you.
Learn More About Makeup Artistry
What Does a Makeup Artist Do?
As a makeup artist, you'll use cosmetics to transform and enhance people's skin. You might work in a dermatologist's office or a salon, on movie sets, at fashion shows, or backstage at theater productions. You might choose to be an independent contractor who takes your work on the road to weddings or photo shoots, or you might work in medical settings helping patients conceal scars after burns or surgeries. You could work in sales at a makeup store or counter, or you could earn your living as a consultant. Your environment and work projects might change, but some elements of makeup artistry are universal no matter where you work.
As a makeup artist, you'll:
Talk to your clients, assess their wants and needs, make suggestions, and guide them through their options.
Ensure that safety, sanitization, and hygiene standards are met and, when possible, exceeded.
Remove and apply makeup, eyelashes, and other prosthetics.
Choose the correct cosmetics, tools, and other supplies, which you'll be responsible for maintaining.
Make judgments about the appropriate makeup to use—both the type and color—depending on the client's skin, clothing or costume, the occasion, lighting, and other factors.
Collaborate with skin, nail, and hair experts who are working on the same client or clients.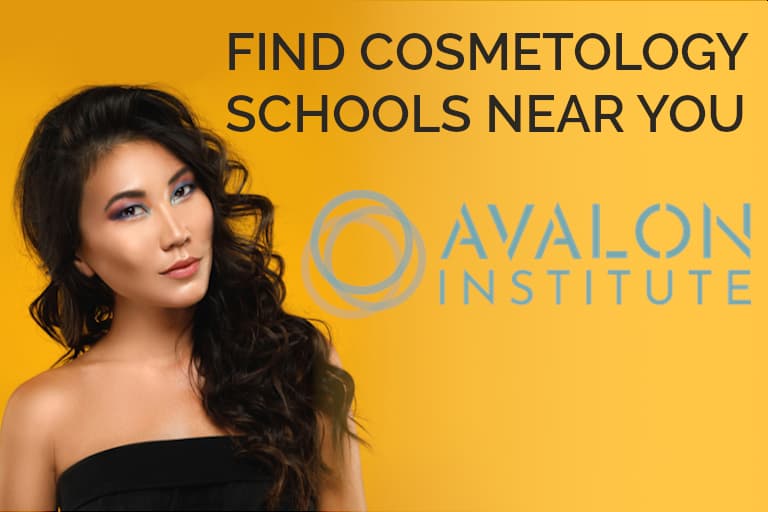 sponsored content, school availability varies by location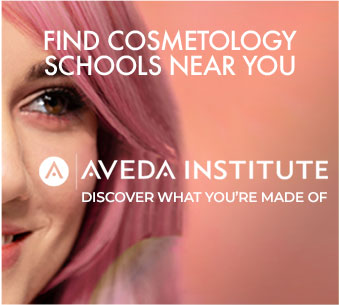 sponsored content, school availability varies by location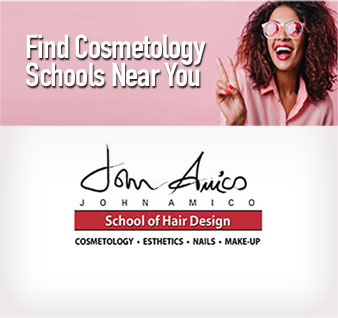 sponsored content, school availability varies by location

sponsored content, school availability varies by location

sponsored content, school availability varies by location

sponsored content, school availability varies by location
Rachel Ferran Top Tips for Makeup Artists
According to YouTube and makeup artist Rachel Ferran, it's essential to know what you're getting into and to educate yourself as much as possible. Here are some of her top tips to become a makeup artist.
Do your research: make sure this is the career that is right for you because it does have startup costs, including products and supplies.
Learn the type of artist that you want to be: bridal, theater, etc. Then you can narrow down which school is best for you.
Get a job at retail makeup counters to get experience.
Ask makeup artists in the industry lots of questions so you can learn more. Apply to assist artists on big jobs or run tasks for them to gain experience in the industry.
Build your portfolio: this is more than a photo book. Build your following on social media as a form of your portfolio. Ferran recommends taking courses in social media and photography to document your work properly. Ferran states: "An artist is more than doing the work. It's about business building."
Makeup School: What to Expect
Depending on where you live and what your plans are for your career, you'll start by enrolling in one of three different types of makeup schools.
Types of Makeup Schools
A few states license makeup artists specifically, but most require aspiring makeup artists to train in an esthetician or cosmetology program—some states, like North Dakota and Ohio, allow you to choose between the two. Therefore, you'll enroll in either:
1. Standalone Makeup School
According to the Institute for Justice, Nevada and Louisiana are the only two states that issue licenses specifically for makeup artists. In those cases, you can choose to enroll in a specialized makeup artistry program at a cosmetology school.
2. An Esthetician Program
Some states require you to earn an esthetician license in order to work as a makeup artist. In order to do that, you'll have to complete an esthetics program. Esthetics is the study and treatment of skincare in general—makeup is just one component—but since makeup is applied to the skin, the two disciplines flow together well. New Hampshire, Alabama, and Oregon are a few of the states that require esthetician licenses. Florida awards licenses to "facial specialists," who are qualified to work both as estheticians and makeup artists.
3. A Cosmetology Program
Some states, like Oklahoma, require makeup artists to complete a full cosmetology program, which includes skin and makeup, but also hair and nails. Like esthetician programs, cosmetology is a natural fit for makeup artists, but it provides a much more complete level of training and preparation.
Makeup School Program Costs
No matter your state's requirements or your own career goals, you're likely to encounter a broad spectrum of prices when shopping around for the following three types of makeup schools:
1. Standalone Makeup Schools
Makeup schools generally cost less since they cover only makeup. The popular Paul Mitchel Ultimate Makeup program, for example, costs $3,115 including fees, tuition, textbooks, and supplies. The Art of Makeup academy offers makeup training in three different specialties with prices ranging from $4,210-$10,135.
2. Esthetician Programs
According to the American Association of Cosmetology Schools (AACS), esthetician programs generally cost between $3,000-$10,000. That's a wide range, but schools in urban areas with higher living costs tend to charge more than programs in less expensive rural areas. Another factor to consider is the cost of materials, books, tools, and supplies. The pricier programs often factor those costs into the price of tuition.
3. Cosmetology Programs
Full cosmetology programs will likely cost between $10,000-$20,000. The same pricing dynamics that affect esthetics programs, namely where you live and whether supplies are included, affect the cost of cosmetology programs, as well.
What Do You Learn in a Makeup Program?
What you learn in a makeup program varies, however, some courses, topics, treatments, concepts, and curriculum are consistent to virtually all makeup artistry programs.
Makeup Courses
Every school has a different curriculum, and some programs were designed specifically to serve certain niches or career goals. No matter which program you choose, you'll likely encounter the following courses and concepts:
General Courses
Product knowledge
Chemistry of cosmetics
Facial anatomy
Tools, supplies, and workstations
Client consultation and planning
The effects of lighting on makeup applications
Safety, hygiene, sanitation, and HIV/AIDS
Color theory and the color wheel
Skin analysis and basic skin care
Skin types and ethnicity
Eye and lip anatomy and makeup
Toning, shading, and blending
Corrective makeup
Speciality Courses
Costume/Halloween/horror makeup
Bridal makeup
Glamour makeup
Stage and theater makeup
Cosmetics for television and film
Makeup in the fashion industry
Special effects makeup, including bruises, cuts, and scratches
Airbrushing
Tattoo concealment
Aging makeup
Prosthetics like bald caps and false eyelashes
Body and face painting
Genre/decade makeup
Makeup for photoshoots
Once you complete your coursework and earn your license, you'll be qualified to remove and apply makeup, consult with clients, sell and market cosmetics, and recommend products. Your license applies to all settings, including spas and salons, work in the fashion, film, TV, theater, and entertainment industries, the travel and leisure industry, and any other setting where your skills and services are in demand.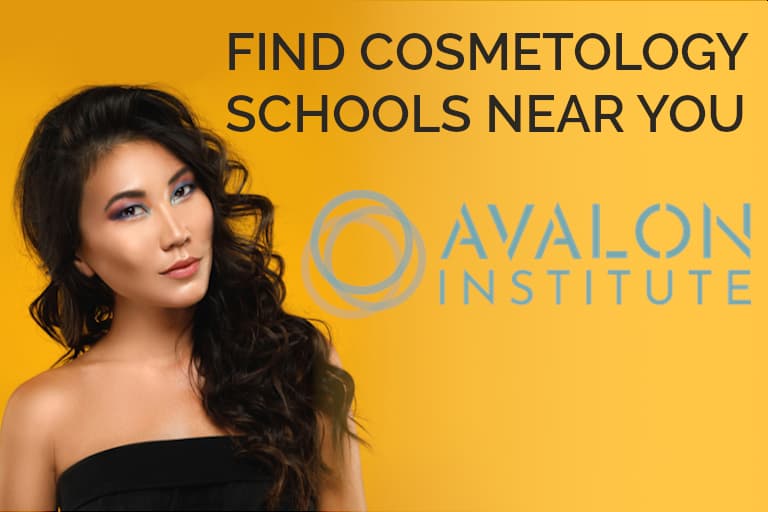 sponsored content, school availability varies by location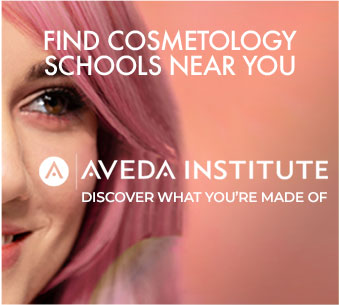 sponsored content, school availability varies by location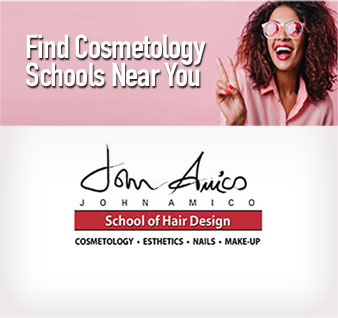 sponsored content, school availability varies by location

sponsored content, school availability varies by location

sponsored content, school availability varies by location

sponsored content, school availability varies by location
Makeup Training Hour Requirements
In order to earn a cosmetology or esthetician license in the states that require them, you'll have to complete the number of training hours mandated by the state board. Training hours reflect the amount of time you spend preparing, studying, and training to be a makeup artist during your program. States require this component to make sure you don't receive a license until you've proven to have the knowledge, skills and background to competently, safely, and professionally serve your clients.
During your training hours, you'll receive instruction on techniques and procedures, which you'll also practice and perform throughout your program. This could involve anything from applying and removing makeup to live models or mannequins to sanitizing equipment and setting up your workstation. You might receive this training in a simulated environment or a real salon.
In an esthetics program, training hours will also involve learning and practicing techniques like hair removal, facials, exfoliating, and masks. In a cosmetology program, your training hours will include all of that plus training that prepares you to work as a nail technician and hairstylist.
The number of training hours you'll have to complete will depend on where you live. Aspiring estheticians in Georgia,estheticians in Georgia, for example, have to complete 1,000 hours while Oregon only requires 250.. The same goes for cosmetology schools. Although, states almost always require more training hours for cosmetologists than they do for estheticians. According to the AACS, the national average is 650 hours for esthetics and 1,400-1,600 for cosmetology.
How to Choose a Makeup Program
You'll choose your program based on your career goals, where you live, and what you can afford. No matter your situation, however, make sure you weigh the following considerations when choosing a makeup school:
Your State's Requirements
Your choice should be influenced first by your state's licensing standards. Make sure to pick the right program (cosmetology, esthetician, or standalone makeup school), and be certain that the program provides at least the minimum number of training hours your state requires.
Reputation
Check with the Better Business Bureau to make sure that your school is legitimate and in good standing. Next, look up third-party reviews to see what students are saying about the program, its instructors, and the quality of training it provides.
Local Connections
The best schools enjoy partnerships and relationships with businesses, salons, spas, and cosmetic companies in the area. You might be paired with one of these organizations for an internship, which could open the door for future employment.
Career Services
Make sure the program you choose provides its graduates with job-placement and career services, including help with finding job openings, crafting resumes, and landing interviews.
Accreditation
Unlike college programs, it's not necessary for makeup, esthetician, or cosmetology schools to be accredited, although all schools must register with their state's department of education. Some schools, however, chose to become accredited so they can offer government-funded financial aid, student loans, and grants.
How to Become a Licensed Makeup Artist
The path to becoming a licensed makeup artist is a completely different experience from one state to the next. Some states require you to earn an esthetician license, which teaches makeup artistry as part of a larger focus on overall skincare. In other states you'll need a full cosmetology license, which costs more, takes longer, and is more involved than programs for estheticians. Cosmetology includes esthetics and makeup, but also hair and nails. A few states license makeup artists specifically, in which case you might choose a standalone makeup school, and some states don't require any license at all. Follow the steps below to start your journey toward becoming a licensed makeup artist.
Determine if your state requires you to attend a standalone makeup school, an esthetics program, or a cosmetology program. You can find this information through your state's cosmetology board, health department, or whatever the governing body happens to be.
Pick a program you can afford, that satisfies your state's licensure requirements, and that has a verified reputation for excellence.
Enroll in the program, fulfill your state's number of required training hours, and complete the program.
Pass all required exams and complete any internships or other hands-on practicums required for your program and your state's licensing process.
Apply to your state board for a license, which might require you to fulfill some additional requirements and pay a fee. Fees range from $10-$450, depending on the state.
Keep your license in good standing by participating in continuing education and renewing your license according to your state's schedule.
Additional Makeup Certifications and Trainings
You might pursue additional training and certification to advance in a specific career field. This kind of training can take place online or in person and typically costs anywhere from a few hundred dollars to five figures.
For example, the ExpertRating Advanced Makeup Certification program is designed specifically for freelancers. The ExpertRating endorsement offers clout and credibility for independent makeup artists who are always on the hunt for new contracts. The $300 online program teaches not just advanced makeup artistry, but also marketing, business, advertising, and social media strategies and concepts specific to freelance makeup artists.
The New York City Academy Master Program, on the other hand, costs $17,000. It teaches high-level concepts and techniques with a heavy focus on film, fashion, artistic, and entertainment makeup. The curriculum includes areas like makeup for high-definition, airbrush and tattoo coverage, accident and emergency effects, prosthetics, and aging makeup.
Continuing Education
In most states, cosmetologists and estheticians must renew their licenses periodically. It varies by state, but renewal is most likely to take place annually or every other year. Renewal requirements often involve continuing education. That means you'll have to complete a few new training hours, just like the kind you completed to earn your license in the first place. The number of training hours depends on your state and your license type, but many states require six hours for renewal.
Makeup Artistry Schools Near Me
Hot US Cities for New Makeup Artists
No matter where you are, chances are people are trying to look their most beautiful. These popular cities for new makeup artists are no exceptions.
This salary data is self-reported. It may include everything from freelance makeup artists to those working in film and TV.
With its hit music scene and vibrant nightlife, Austin could be a great place to begin a makeup artist career. Check out some of their unique makeup services, like those offered by Kiss N' Makeup and LoLa Beauty ATX.
The mean salary for makeup artists in Austin is $50,777 (ZipRecruiter, 2021).
Located near the nation's capital, Baltimore could be an exciting place to start your makeup artist career. A couple of their popular artists include those at Xquisite Xpression and Brushed Beauty.
The mean salary for makeup artists in Baltimore is $44,364 (ZipRecruiter, 2021).
Baltimore beauty student's guide
Beauty Asylum Hair & Makeup and The Divas Beauty Salon & Spa are only a couple of the makeup and beauty salons available in Charlotte. This historic town could be the perfect place to begin your makeup artist career.
The mean salary for makeup artists in Charlotte is $49,235 (ZipRecruiter, 2021).
Chicago's tourists and residents often want to look their best, which means it may be a fabulous place to start your makeup artist journey. A couple of their highly-rated brands include goldplaited and City Lights Beauty.
The mean salary for makeup artists in Chicago is $45,764 (ZipRecruiter, 2021).
Chicago beauty student's guide
Hidden Gem Luxury and 6 Salon are just two of the many makeup service brands Detroit has to offer. If you want to become a makeup artist in Michigan, Detroit may be the ideal place to begin.
The mean salary for makeup artists in Detroit is $44,546 (ZipRecruiter, 2021).
Miami's Darsys Makeup & Hair and Ft. Lauderdale's Hello Beautiful Salon are just a couple of the wonderful makeup service locations offered in the area. If you want to work with people from all over, these could be the cities for your makeup artist career to take off.
The mean salary for makeup artists in Miami / Fort Lauderdale is $36,000 (ZipRecruiter, 2021).
Nashville's music scene isn't the only colorful aspect of the city—there's also a ton of makeup studios and independent artists, potentially making it an exciting place to start your work as a makeup artist. Artofficial Makeup and Photo Studio and Indigo Beauty Collective are just two of the many studios the city offers.
The mean salary for makeup artists in Nashville is $49,536 (ZipRecruiter, 2021).
Phoenix may be hot, but it's also a pretty cool city—especially for new makeup artists. The Sparkle Bar and Bella Makeup are just a couple of the makeup studios the city has to offer.
The mean salary for makeup artists in Phoenix is $43,226 (ZipRecruiter, 2021).
RedLips Review in Tampa and Corine Cosmetics in St. Petersburg barely scratch the surface of the many types of makeup studios based in these cities. The tourists and residents alike are always on the hunt for the best new makeup artists.
The mean salary for makeup artists in Tampa is $42,369 and in St. Petersburg is $35,432 (ZipRecruiter, 2021).
Washington DC has a little bit of everything for makeup artists. From VM Photography & Makeup Studio to Own Your Wonder, where you get to help people learn to create their own makeup looks, chances are new makeup artists can find a great fit for their careers.
The mean salary for makeup artists in Washington, DC is $50,127 (ZipRecruiter, 2021).
Makeup Artistry Articles
Make-Up Artist Training
Commercial Career