Esthetician Licensing Requirements
Cosmetology has three focus areas: hair, nails, and skin. Esthetics is the branch that's concerned with the skin, and estheticians are licensed experts in cleansing, facials, and chemical peels, waxing and massages, and makeup application.
If you're pursuing a career as an esthetician, this page will provide you with the details of what you can expect along your journey, including program and training options, exams, certifications, and obtaining the all-important esthetician's license. Before you can legally work as an esthetician, you'll need to earn a license that qualifies you to perform esthetician services in your state. The one exception is Connecticut, the only state in the U.S. that doesn't have laws regulating this type of work.
Everywhere else, a license is your ticket to a career in this field, although licensure requirements — such as the specific exams you'll have to pass or the number of training hours you'll need to complete — vary state by state. Alabama, for example, requires you to complete 1,000 training hours to earn a license, while aspiring estheticians in Alaska must complete only 350.
How to Become a Licensed Esthetician
In order to become a licensed esthetician, you'll have to:
Complete an esthetician training program or complete an apprenticeship (allowed in some states).
Submit proof of training/apprenticeship hours to your state board.
Take and pass all required exams.
Pay a license fee.
Esthetician School
The first step to becoming an esthetician is enrolling in and completing a cosmetology program. Your curriculum will vary by school and location, but the program must prepare you for all licensure examinations in your state and satisfy your state's training hour requirements. Visit the Beauty Schools Directory esthetician hub for more information about cosmetology schools with esthetician programs in your area, including cost, accreditation, possible financial aid, exam prep, available certificates, and training hours.
Training Hour Requirements
"Training hours" tracks the amount of time you spend training to be an esthetician in a cosmetology program. A combination of academic coursework and hands-on training, the hours you spend learning will prepare you not only to meet your state's licensure requirements, but to perform competently and confidently as an esthetician in the field.
The number of hours you'll be required to train can vary wildly from state to state. Oregon, for example, requires just 250 training hours, while states like Georgia won't grant a license to anyone with fewer than 1,000 training hours. Overall, most states require 600 training hours for their aspiring estheticians. The length of time that it takes you to complete the necessary hours can also vary dramatically depending on whether you train full-time or part-time.
Required Exams
In most cases, passing the National-Interstate Council of State Boards of Cosmetology (NIC) exam will be your final hurdle on your journey toward working as a licensed esthetician. There are two portions, the hands-on, or practical examination, and the written, or theory exam. Most states require you to complete both. Of the states that don't require NIC testing, most administer similar tests of their own.
The tests are closely monitored. There are strict and specific rules regarding things like prohibited items, necessary documentation, required supplies, what you can do with those supplies, and even where you physically have to be during certain parts of the tests. It's important to follow all guidelines, deadlines, rules, and regulations that govern the testing; these regulations are non-negotiable. Learn them and follow them all.
The written NIC exam runs 90 minutes, is administered on a computer, and involves two sections. The Scientific Concepts portion accounts for 55% of your grade for this test. It addresses subject matter like microbiology, infection control, and cells and tissues. The Skin Care and Services portion, which accounts for 45% of your grade, deals with topics like exfoliation procedures and the use of electrical equipment for skin services.
The NIC practical exam is the hands-on portion where you'll be tested on at least nine critical services and activities. This includes things like set up and prep for workstations and clients, facial cleansing, exfoliating, makeup, hair removal, and particle microdermabrasion, some of which may be demonstrated on a mannequin or live model. Fees vary by state, but the NIC offers practice exams for $39 and instructional DVDs for $30.
Apprenticeships
At least a dozen states waive the training-hours requirement for students who participate in apprenticeship programs. Apprenticeships are mutually beneficial relationships that pair apprentices with masters/teachers. In this kind of arrangement, you'll learn while you work in a real-world setting with actual clients under the supervision and guidance of a qualified, licensed esthetician. The esthetician benefits from having an extra set of hands without having to hire a new employee.
Many states require students to spend a set number of hours in apprenticeships, sometimes the same number of training hours and in other cases, more. For example, Oklahoma requires 600 training hours or 1,200 apprenticeship hours, while in Alaska, it's 350 hours either way. Some states mandate a length of time, not a number of hours, to satisfy apprenticeship requirements. Maryland, for example, requires 600 training hours or a 12-month apprenticeship for licensure. Other states require both a minimum number of hours and a minimum length of time: Utah requires 800 apprenticeship hours spread across at least five months. An apprenticeship does not exempt you from passing all required examinations.
What Is the Difference Between an Esthetics License and a Cosmetology License?
Although you'll likely enroll in a cosmetology school for your program, your training will lead to an esthetician license, not a full cosmetology license. Typical cosmetology programs include training in esthetics, but also cover cutting, styling, and chemically treating hair; manicures and pedicures; and hair and skin analysis. According to the AACS, the average cosmetology program runs 1,400-1,600 hours and can take two years to complete. Estheticians, on the other hand, are specialists whose targeted training runs an average of 650 hours over six months.
Who Sets Esthetician Licensing Requirements?
Each state sets its own licensing requirements, except for Connecticut, which does not enforce regulations about who can work as an esthetician. The standards can include training hours, examinations, and guidelines for apprenticeship alternatives, as well as licensure testing.
Each state board also sets the standards for how frequently estheticians must renew their licenses and what they're required to do to earn those renewals. Just as with licensure for aspiring estheticians, standards for renewing a license vary from state to state. Some states, like Arizona, require annual renewal on the licensee's birthday. Others, like Alaska, require biennial renewal on odd-number years. State boards also set standards for out-of-state reciprocity agreements, which involves states honoring (or not) licenses that estheticians earn in other parts of the country.
State boards also set licensure prerequisite requirements, such as age minimums — in most states, it's between 16 - 23. It's also the job of state boards to mandate educational requirements. Some states require an eighth-grade education, others require two years of high school, and others still require a high school diploma or equivalent.
The Associated Skin Care Professionals (ASCP) provides information for every state board in the country, including mailing addresses, phone and fax numbers, websites, and email addresses. It provides a snapshot of each state's training hour and renewal requirements. It also gives an overview of the need for liability insurance.
Continuing Education and Maintaining Licensure
A previously stated, every state has its own specific laws and regulations regarding esthetics license renewal. Most states require renewal every other year, whereas other states require annual renewal. Some states, like Indiana, require renewal every four years. Other states, like Kansas, require only instructors to get their licenses renewed. Sometimes the renewal date falls on the licensee's birthday, other times it falls on a set date such as August 31.
Many states include continuing education as part of their renewal requirements in the form of extra training hours. This, too, varies by state, sometimes dramatically. Illinois, for example, requires 10 hours every two years; Georgia requires only half that amount.
Most states charge a fee for license renewal, which also varies considerably depending on where you live and work. Some states, like Idaho, charge $20. The fees in other states are much more substantial. Alaska, as an example, charges a $140 fee plus a $220 instructor fee.
Visit the Associated Skin Care Professionals for a state-by-state breakdown of renewal requirements, including training-hour policies.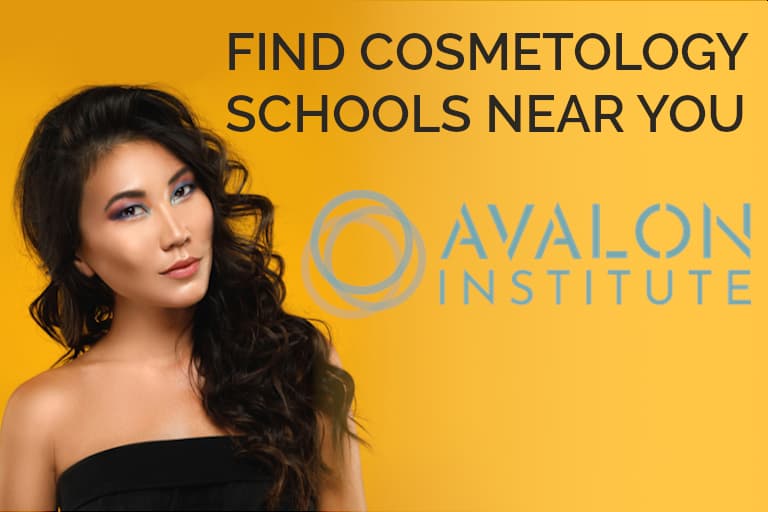 sponsored content, school availability varies by location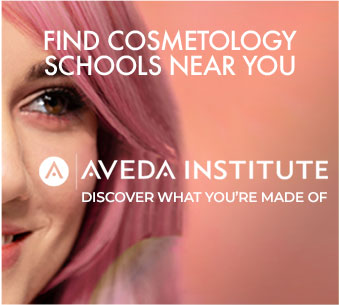 sponsored content, school availability varies by location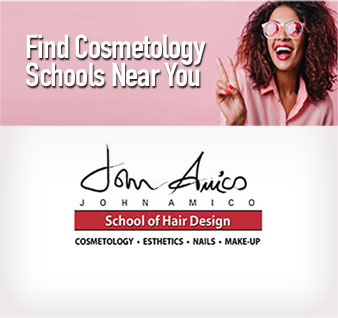 sponsored content, school availability varies by location

sponsored content, school availability varies by location

sponsored content, school availability varies by location

sponsored content, school availability varies by location
Getting Certified as an Esthetician
Many cosmetology schools and outside agencies award certification upon completion of an esthetician program. This can be a valuable tool, but there is often confusion around what that credential means, how it can be applied, and how it relates to licensure and employment.
What is the Difference Between Licensing and Certification?
The words "license" and "certificate" are sometimes, mistakenly, used interchangeably, but they are not the same thing. Estheticians are required to have a license to work in almost every state. Certification, on the other hand, is usually voluntary.
Licensure is awarded to those estheticians who have completed the necessary training and passed all required examinations. Schools and agencies can award certifications once you complete a training or education program, but you won't be legally authorized to work until you've been licensed by a state governing body. Certification can, however, make you more attractive to employers. In states like Connecticut where there are no licensure regulations, a certificate might be the only way to prove your competency and training.
How to Get Certification
According to the AACS, most esthetician programs cost somewhere between $3,000-$10,000. Some of that fluctuation depends on whether you're planning to pursue certification.
Some estheticians choose to distinguish themselves from other licensed professionals by pursuing a supplementary certification such as that offered by the National Coalition of Estheticians, Manufacturers/Distributors and Associations (NCEA). The NCEA awards the National Esthetician Certification to those who have completed advanced training comparable to that required for a Master Esthetician license. Students purchase a manual, study it on their own time, and take an examination from home within 60 days. The total program costs $664 in a three-stage payment plan, but discounts are available to those who can pay the whole fee up front. Many individual states also offer supplementary certification programs through state boards or health agencies.
Esthetician Schools in Your State
Commercial Career