Hair Braiding School
Featuring Q&A with Anna Plotkina, owner of ANYA Braid Bar
Women of the Mbalantu tribe in Namibia are known for their thick, long braids, which reach down to their feet. Their hair tells the story of their lives. Every major milestone from girlhood on is documented in ritualized braiding ceremonies.
Skip to popular topics on this page: What Does a Hair Braider Do? | How to Become a Hair Braider | Skills and Abilities of a Hair Braider | Q&A with Anna Plotkina, Owner of ANYA Braid Bar | Hair Braiding Schools by State
Their traditions are just part of the long history of braiding, which dates back at least 5,000 years. African tribes used braiding as a symbol for everything from social standing to marital status. Today braiding is popular among all races, genders, and cultures as a fashion statement, a practical natural hair styling technique, and an important tradition passed down through the generations.
Learn More About Hair Braiding
What Does a Hair Braider Do?
As a hair braider you'll twist and shape your clients' hair into precise and often elaborate styles. You'll use smoothing agents and other products, as well as heat, water, and sometimes hair extensions to create cornrows, dreadlocks, box braids, feed-in ponytail braids, natural braided updos, French braids, and Fulani braids—to name a few. Some of your work will last only a few days, but in many cases you'll create braids that your clients will wear for weeks or months. 
Braiding is a people-person job. Unlike traditional stylists, you'll often spend hours with a single client. Braiding is—literally and figuratively—woven into the culture of some communities and cultures. As a professional braider, you'll be an ambassador of a tradition that has been handed down from mothers, cousins, aunts, and neighbors across the generations.  
You'll also perform the day-to-day tasks that are universal to all professionals in the beauty industry. That means booking appointments, maintaining your tools and equipment, preparing your workstation and clients, and adhering to regulations regarding cleanliness and safety.
How to Become a Hair Braider
There are several paths to becoming a hair braider, but where you live has a lot to do with the experience you'll have. Some states require licensure, while others don't. Some states issue licenses specifically to hair braiders, while others require that you earn a cosmetology license.
As of 2016, the following states did not require any specific training:
Arizona
Arkansas
California
Colorado
Connecticut
Delaware
Georgia
Iowa
Kansas
Kentucky
Maine
Maryland
Michigan
Mississippi
Nebraska
Texas
Utah
Virginia
Washington
West Virginia
In other states you'll be required to complete a set number of training hours—anywhere from a few dozen for hair braiding licenses to more than a thousand hours for cosmetology licenses—and take an exam. No matter what your state requires, it's important to receive instruction, learn the craft, and stay current in your style and technique.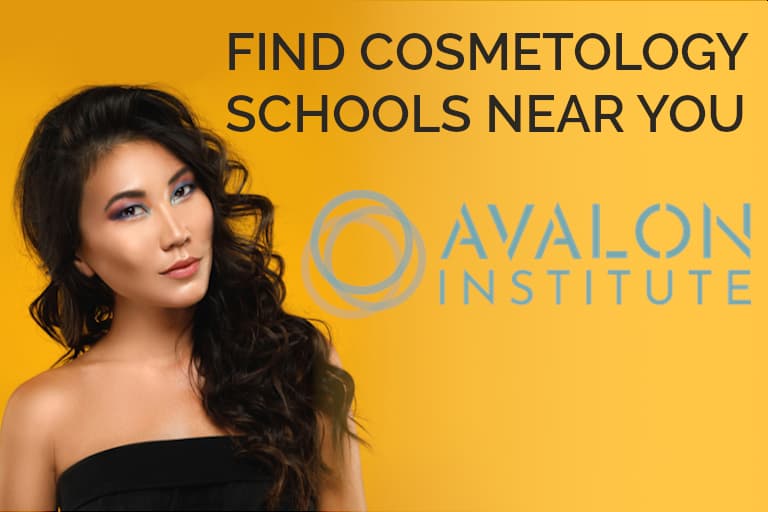 sponsored content, school availability varies by location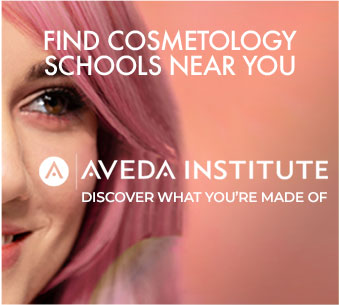 sponsored content, school availability varies by location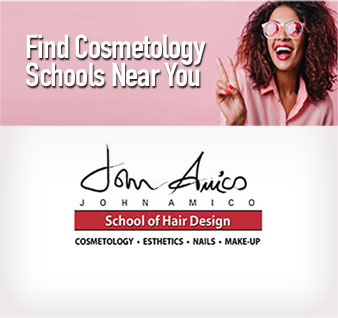 sponsored content, school availability varies by location

sponsored content, school availability varies by location

sponsored content, school availability varies by location

sponsored content, school availability varies by location
Hair Braiding Programs
You can pursue training in a program or school that focuses solely on braiding or one that incorporates it as part of a larger cosmetology program. There are also training events specifically geared for teaching the trade of hair braiding.
Some programs can be completed entirely online, while others require onsite, hands-on learning. Others are hybrid programs that blend in-person and online instruction.
What Are the Requirements for Enrolling in Hair Braiding School?
Requirements vary by program, school, and state, but generally you have to be at least 16 years old and have a high school diploma or GED. Some states might require that you pass a criminal background check.
How Long Does It Take to Complete a Hair Braiding Program?
It could take anywhere from a few hours to a few months. In Florida, for example, bare-bones Hair Braidings consist of 16 hours of training because that's what the state requires for licensure. As previously stated, however, some states require you to earn a cosmetology license. Cosmetologist training includes hair, nails, skin, and makeup, and is therefore much lengthier and more involved. The average cosmetology program is 1,400 to 1,600 hours.
How Much Does Hair Braiding School Cost?
Cost varies considerably from school to school. A 16-hour online course, for example, might cost around $60. That same program on-campus could cost $300. A comprehensive eight-week course might cost about $3,000. A full cosmetology program typically costs more than $10,000.
What Will I Learn in Hair Braiding School?
You'll learn techniques like individual braiding with and without extensions and no-knot cornrows. You also learn about faux locs, wigs, crocheting, yarn braids, and twist extensions.
Training programs teach not just techniques and styles, but also rules and regulations about sanitization and disease transmission. You'll learn about human biology as it pertains to the scalp and hair, common disorders, and basic hair types. Some programs might also teach business courses such as opening your own shop, marketing, consultation, and scheduling.
Apprenticeships
If you live in a state that doesn't require any training, you might consider participating in an apprenticeship program. This on-the-job training teaches you the trade in an actual workplace with real, paying customers. Even if you do attend a hair-braiding program, an apprenticeship can provide a real-world experience that can't be duplicated in a simulated classroom environment.
Getting Your License
The braiding industry is changing. The field was once tightly regulated, but many states are loosening or even eliminating their licensing requirements and other regulations. Popular resistance challenged what many advocates claim is a system that unfairly penalizes predominately minority working professionals.
That evolving dynamic has created a patchwork of rules and regulations that change from state to state. Some states require a cosmetology license, for example, while others require a specialty hair-braiding license. Some states don't require licensure at all. For more information, visit our hair braiding licensing page.
Skills and Abilities of a Hair Braider
Besides having a personable, conversational demeanor and personality, you'll have to be able to tolerate long hours on your feet. And don't underestimate the strain all those hours of tight, precision twisting puts on your hands and fingers.
Aside from stamina and fine motor skills, you need to be organized, punctual, and reliable. Most of all, you have to have a sense of style, artistic flair, and enough natural and learned creativity to bring your client's vision to life.
Q&A with Anna Plotkina, Owner of ANYA Braid Bar
Why did you decide to go into hair braiding?
I moved to LA from Moscow. Over there braids and up-dos are much more common than in sunny California. When I started my life here it was very difficult to find anyone that could braid my hair. Most salons didn't do hair braiding, and the ones that tried only knew basic styles. I've always loved braided hair styles, and I always loved making them, so I began practicing more styles for fun - that's why I decided to open up Anya Braid Bar, so that I could do something unique, and that I enjoy!
What specialized training, if any, did you receive?
Surprisingly, there aren't many readily available courses to take in LA to learn hair braiding. Most cosmetology school curriculums focus on cutting and styling, and the ones that did teach a bit of braiding only did the basics. I had to learn by watching video tutorials, as well as looking at and re-creating styles through lots of trial and error. I hate to admit that Anya Braid Bar didn't start off with as many styles as we do now! My team started with great stylist, but they were novice braiders. I teach each of Anya Braid Bar's hires, but what makes it really interesting is that everyone falls in love with braiding, they learn and create styles, and share with the team.
What other services, if any, do you provide for your clients, and why?
We do anything we can to enhance our braids - tinsel, chains, pins, color, extensions! Some styles really need curls to look right, so we do that too! We also do events by setting up a station and braiding on location. Some people may have noticed us at festivals, or at store openings and promotional events!
What does an average day look like for you?
An average day at the salon includes braiding clients, consulting them regarding styles, appointments and prices, practicing new styles/ideas or looking for interesting events that we can attend to promote ANYA Braid Bar. Braiding clients is really where most of our time is spent. Getting the braid tight and with minimal frizzing requires a lot of care and attention. Some braids can take over 2 hours!
What do you love most about your career?
You have endless creativity and ways to express yourself. I like making my clients happy. The best reward is when my clients return and tell me all the compliments they received - they tend to get a lot since braids aren't worn too often here.
What advice do you have for hair braiders who want to own their own business?
It's tough! Persistence and positivity is really important. You really have to put yourself out there and push through the times when business is hard. You have to find what works for you. You have to find out what you're good at, and get even better at it. People will notice when they're getting amazing service. It can take a while to build a clientele, but if you strive for perfection, are open to new ideas, and make customers feel special, they'll be back!
Is there anything else you think future hair braiders should know before choosing to enter the field?
The boring stuff first - some states require a licence for hair braiding and some don't; regardless it's better to have your cosmetology licence when you do hair braiding. And, keep exploring styles! Braids start off as basic, but there are so many variations, and they can be incorporated uniquely into so many styles.
Hair Braiding Schools Near Me
Commercial Career