How to Become a Laser Hair Removal Technician
For thousands of years, human beings have waged war on unwanted hair growth — copper razors date back to at least 3000 B.C. in India and Egypt. Everything changed on July 7, 1960, however, when Theodore H. Maiman patented a ruby laser that could destroy hair follicles without damaging the skin.
As a laser hair removal technician, you'll offer your clients permanent relief from the war on unwanted body hair in a growing and potentially lucrative field. It's a highly regulated and specialized industry that requires training in technology, science, and technique, but good laser hair removal techs are in high demand.
What Does a Laser Hair Removal Technician Do?
As a laser hair technician, you'll use concentrated beams of light to prevent hair from regrowing on your clients' bodies—but you'll also serve as an ambassador for the industry. When researching laser hair removal, your clients will read words and phrases like "permanent," "laser," and "damaged follicles." They'll come to you with concerns, questions, and misconceptions. You'll explain the technology and what it can (and cannot) do, and give them confidence in the process and in you.
You'll also examine your clients' skin and medical history and make judgments about how to proceed accordingly. In some settings, this might include consulting with a doctor or other medical professional. You'll perform laser treatments and, if you're a licensed esthetician, perhaps provide other services such as facials, microdermabrasion, and other skin care treatments. You'll also be responsible for setting up, sanitizing, prepping, and maintaining your station and equipment.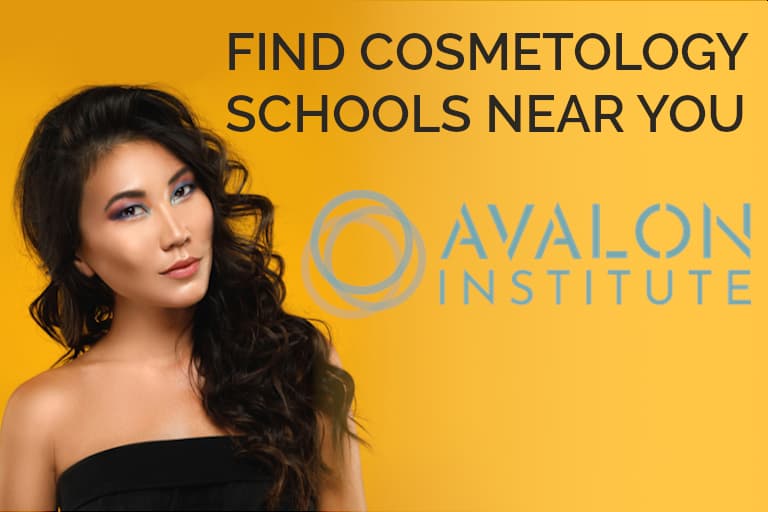 sponsored content, school availability varies by location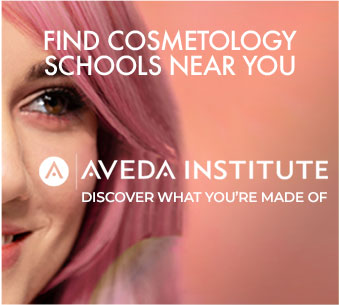 sponsored content, school availability varies by location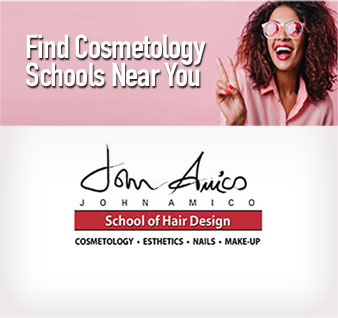 sponsored content, school availability varies by location

sponsored content, school availability varies by location

sponsored content, school availability varies by location

sponsored content, school availability varies by location
Laser Hair Removal Salary and Career Outlook
Here's a look at recent data regarding what you can expect to earn and the job market you can expect to encounter as you move forward in your career.
How Much do Laser Hair Removal Technicians Make?
The Bureau of Labor Statistics (BLS) qualifies laser hair technicians as "skincare specialists," who earn a median salary of $31,290 a year or $15.05 an hour, according to data from 2018. Payscale, on the other hand, maintains salary information specific to laser hair removal technicians who, according to data from June 2019, earn an average salary of $40,695 a year or $15.82 an hour.
According to BLS data from May 2018, the top five states in terms of annual mean wage for skin care specialists are:
Colorado: $52,020 ($25.01/hour)
Hawaii: $51,930 ($24.96/hour)
Wyoming: $48,870 ($23.49/hour)
Massachusetts: $48,490 ($23.31/hour)
Minnesota: $47,470 ($22.82/hour)
Job Growth for Laser Hair Removal Techs
It's a great time to get into the laser hair removal industry — the skin care specialist field is expected to grow by 11% between 2018 and 2028, according to BLS data. That's more than double the rate for all occupations in general, which are projected to grow by 5% during the same time period.
According to BLS, these five states employ the most skin care specialists:
California: 6,690
New York: 5,330
Texas: 4,570
Florida: 3,940
New Jersey: 2,280
Working as a Laser Hair Removal Technician
Here's a look at what you can do to work toward a career as a laser hair removal tech, the types of environments where that career can take place, and what it takes to be great at what you do.
How to Become a Laser Hair Removal Technician
Find out which governing body regulates the laser hair removal industry in your state.
Visit your state board online and learn your state's licensing regulations, procedures, minimum age, and education requirements. Does your state license laser hair removal techs directly, or do you have to earn an esthetician license? If so, do you have to gain specialized certification as well?
Find out where your state allows laser hair removal techs to work (salons, medical spas, or health care facilities).
Determine how many training hours you'll have to complete as well as what exams you'll have to take and whether any apprenticeships are required, so you understand the process and the time commitment required.
Determine your budget.
Shop for schools and programs. In some states, you might look for esthetics programs, either on their own or as part of larger cosmetology schools. In others, you might only have to enroll in a much shorter laser hair removal program.
Select a school or program that fulfills your state's requirement for training hours, covers the specialties that interest you, has an excellent reputation and history, and, if you need it, offers financial aid.
Enroll in and complete your program.
Complete any required internships or other practicum experiences.
If your state requires certification, or if you choose to pursue it independently, use the same criteria you used in researching your program to select a Certified Laser Hair Removal Professional (CLHRP) certification program that's right for you and is accepted by your state.
Apply for licensure and submit your credentials.
Take and pass any required exams.
Pay any required fees to receive your license.
Where Can You Work as a Laser Hair Removal Technician?
The booming laser hair removal industry offers an opportunity for an incredibly flexible career in a variety of different environments, including:
Salons
Some states allow laser hair removal techs to work in standard salons alongside stylists, cosmetologists, makeup artists, and estheticians.
Spas
Spas offer many of the same services as salons, but they tend to be more luxurious, place more emphasis on wellness, and perform a wider range of services with different equipment and techniques.
Doctors' Offices
Some states require laser hair techs to operate under the supervision of medical professionals, so some of them operate out of doctors' offices.
Dermatology Offices
Since laser hair removal is a branch of esthetics and many are required to become licensed estheticians, dermatology offices are a natural fit.
Ophthalmology Centers
Since some eye treatments use lasers similar to those used in skin care treatments, ophthalmologists sometimes operate out of combined hair, skin, and laser medical offices.
Plastic Surgery Facilities
Many plastic surgeons offer laser hair removal among their range of services.
Traits of a Successful Laser Hair Removal Tech
To excel in the field, you'll have to have a commanding knowledge of the process, equipment, and techniques of laser hair removal—anything less and you'll be lucky to make it past the consultation stage. Other than the ability to instill confidence in clients about your skills and knowledge, you should be personable and have a demeanor that helps people to feel comfortable during procedures that could trigger anxiety or worry. You should be meticulous, organized, neat, and dedicated to maintaining a clean and sterile workplace. Also, keep in mind that you'll often be working long hours, many of which are spent standing on your feet.
Careers Realted to Laser Hair Removal Technology
Esthetics
Esthetics is the study and treatment of the skin in general—it's an umbrella field that encompasses many specialties dealing with the skin, including laser hair removal. Esthetics school, however, also will teach you makeup application and treatments such as exfoliation, microdermabrasion, chemical peels, and facials.
Electrology
Electrology is a similar but separate method of hair removal. In an electrolysis program, you'll learn how to make follicles incapable of regrowing hair by applying a small electrical current through a fine, needle-like probe. It is the only permanent hair-removal method approved by the FDA.
Professional Organizations for Skin Care Professionals
The Society for Clinical and Medical Hair Removal, Inc.
An international nonprofit, SCMHR is dedicated not just to laser therapy, but to hair-removal techniques of all kinds. It offers testing, certification, continuing education, news, webinars, and live events.
Associated Skin Care Professionals
ASCP exists to serve not just hair-removal specialists, but the entire esthetics industry. It has offerings for members across all stages of their careers, including during their education and training.
Aesthetics International Association
Founded in 1972, AIA was the first American association dedicated to aesthetics (a common alternate spelling of esthetics). It exists to raise the standards of both public awareness and education in the industry.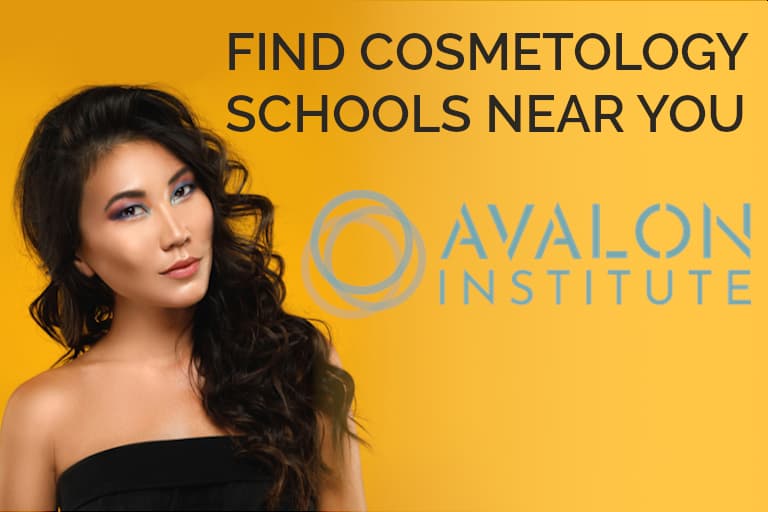 sponsored content, school availability varies by location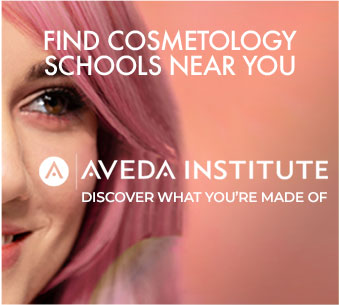 sponsored content, school availability varies by location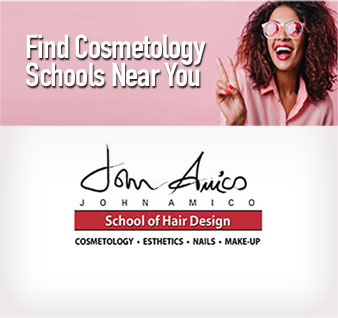 sponsored content, school availability varies by location

sponsored content, school availability varies by location

sponsored content, school availability varies by location

sponsored content, school availability varies by location
Laser Hair Removal Schools in Your State
Commercial Career