Laser Hair Removal School
Discovered by accident in the early 1960s, laser hair removal technology began to take on its modern form in the 1980s. It wasn't until the late 1990s, however, that the technology evolved to a point where it was safe, effective, and viable for the masses—and the masses took notice. Today, nearly a million Americans receive laser hair removal treatments in a given year. There are several different types of methods and dozens of laser systems used to deliver those treatments.
Skip to popular topics on this page: What Does a Laser Hair Removal Technician Do? | What is the Difference Between Laser Hair Removal, Electrolysis, and Esthetics? | How to Become a Laser Hair Removal Technician | The Final Step: Getting Your License and Certification | Laser Hair Removal Schools by State
If you choose a career as a laser hair removal technician, you'll use laser hair removal tools to help your clients finally put an end to shaving, plucking, waxing, and all the other conventional temporary hair removal techniques that have endured for generations. It's a potentially lucrative but highly regulated field that requires training, education, and a license.
Learn More About Laser Hair Removal
What Does a Laser Hair Removal Technician Do?
As a laser hair removal technician, you'll use a variety of methods and machines to deliver concentrated light to your clients' hair follicles to prevent their hair from regrowing. Since laser hair removal requires several sessions to take effect, you'll repeat the process over and over, making adjustments along the way depending on the client, the type of laser, and the desired outcome. You'll counsel and guide your clients through the process, examine their medical histories, and make decisions about which types of lasers and treatments are right for them. You'll educate and prepare them for what they need to do both before and after their treatments, track their progress, and document their experiences along the way with subsequent visits.
You'll be responsible for maintaining and caring for your equipment and other tools, as well as setting up your work station and prepping your clients. Many laser hair removal techs work in healthcare facilities. If this is the case for you, you'll spend time consulting with physicians and other medical professionals on the right way to proceed with clients depending on their conditions or any procedures they've had. If you work in a spa, salon, or another nonmedical environment, you'll also work as part of a team, collaborating with hair stylists, nail techs, and cosmetologists who are working on the same clients.
If your state requires you to become a licensed esthetician, you might offer laser hair removal as part of a much broader selection of services and treatments. As an esthetician, you'll be qualified to perform traditional and emerging treatments such as chemical hair removal and waxing, moisturizing treatments, acne treatments, exfoliation, scalp massage, and facials.
For more complete information on the life of a laser hair removal technician and the many places and industries where they can work, please visit our career page.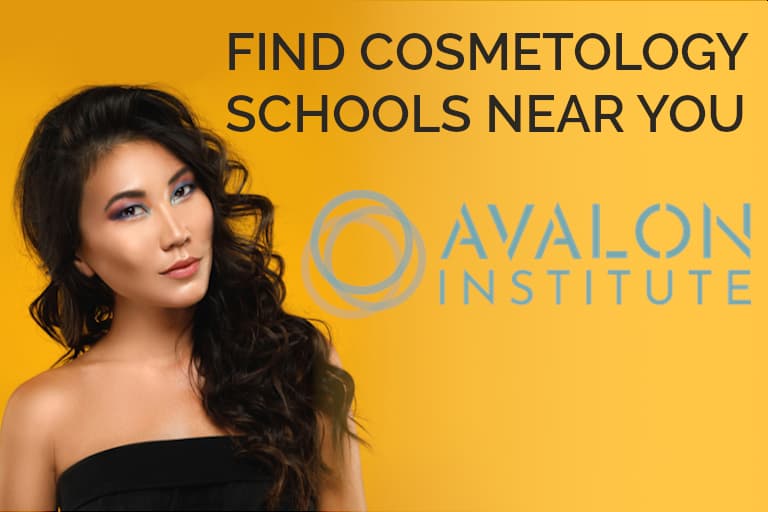 sponsored content, school availability varies by location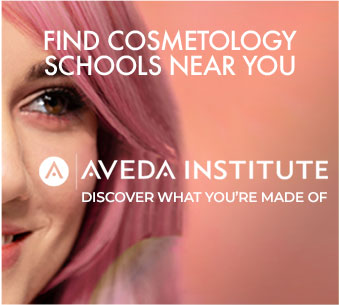 sponsored content, school availability varies by location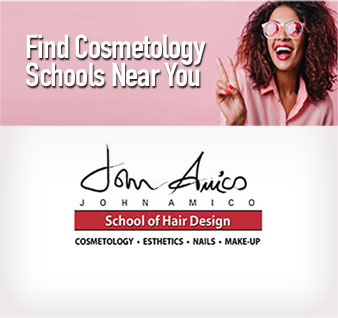 sponsored content, school availability varies by location

sponsored content, school availability varies by location

sponsored content, school availability varies by location

sponsored content, school availability varies by location
What is the Difference Between Laser Hair Removal, Electrolysis, and Esthetics?
In many cases, you'll have to go to esthetics school to work as a laser hair removal technician, and you might also learn about electrolysis while you're there—but esthetics, laser hair removal, and electrolysis are not the same thing.
Both electrolysis and laser hair removal are semipermanent hair removal methods that intentionally damage hair follicles so they can't regrow hair. As the name implies, laser hair removal uses concentrated beams of light known as lasers. Electrolysis, on the other hand, uses electricity delivered through a needle-like probe to achieve the same end.
Esthetics is an overarching umbrella term that includes all fields in the skin-care industry—laser hair removal and electrolysis are specialties within the field of esthetics. Estheticians can perform electrolysis and laser hair removal, but their training also includes things like makeup application, facials, chemical peels, microdermabrasion, oxygen therapy, massage, waxing, threading, masks, spray tanning, and dermaplaning.
How to Become a Laser Hair Removal Technician
The first step to becoming a laser hair removal technician is to visit your state board and learn about the requirements for training hours and testing. The next steps are:
Compare esthetics schools (if you live in a state that requires an esthetics license) for program content, reputation, and history. Find out whether they satisfy your state's requirements, offer financial aid, and focus on the specialties that interest you.
Enroll in a program, work hard, take it seriously, and complete your training.
Complete any apprenticeship hours that may or may not be required.
Enroll in and complete a program that offers laser hair removal training and certification (if it wasn't included in your esthetics program).
Take and pass any exams that your state requires and pay any necessary fees.
Apply for and receive your license.
Renew your license periodically, and participate in continuing education.
What are the Requirements for Enrolling in Laser Hair Removal School?
In most of the country, your path to a career as a laser hair removal technician starts with an esthetics school or program. In most cases, you can just sign up for an esthetician program, but there are some basic prerequisites.
First and foremost, it isn't free, so you'll have to save and budget, apply for financial aid, or both. While other requirements vary from state to state and school to school, the minimum age requirement is generally 16, and you'll likely be required to have a high school diploma or GED. In some cases, you might have to pass a background check.
How Long Does it Take to Complete a Laser Hair Removal Program?
The average esthetics program can be wrapped up within six months, and a laser hair removal certification program takes a few days or about 40 hours to complete. That, however, is the average—your experience could be much different depending on where you live. That's because a program's length reflects the number of training hours required to earn a license, which varies from state to state. The average requirement is 650 hours, but in Georgia, for example, it's 1,000 hours. In Oregon, it's just 250.
What Will I Learn in Laser Hair Removal Tech School?
Your training program is where you'll learn the skills and knowledge needed to begin a career in laser hair removal. You'll learn about the different kinds of lasers including ruby, alexandrite, diode, Nd:YAG, and IPL lasers, and the many different systems that you might use to deliver them. You'll also study the physics of cosmetic lasers and how they prevent hair growth.
You'll learn how to operate them safely and according to regulations and how to maintain them and ensure they're in good working order. You'll become familiar with protective equipment such as eyewear. You'll also receive instruction on client assessment, where you'll learn how to decide which equipment to use on specific skin types, as well as the proper pre- and post-treatment procedures.
If this kind of specialized instruction isn't included in your esthetics training, it will be covered in your certification program. Even if it doesn't cover laser treatments specifically, an esthetician program will include training that covers the entire spectrum of skin care. It will include academic preparation in the biology and physiology of skin and hair, as well as hands-on practical training in traditional hair-removal techniques such as waxing and threading. You'll also learn about such concepts as microdermabrasion, facials, skin detox, microneedling, and masks.
Additionally, your training will cover regulations and protocols regarding safety and sanitization, equipment maintenance, and the right way to prep both your work station and clients. The best programs will include subject matter like marketing, business skills, computers, and entrepreneurship. Since many laser hair removal techs work in healthcare facilities, you might also receive training on how the procedures apply to patients and clients in medical environments.
How Do I Find the Best Laser Hair Removal School Near Me?
Everyone will have their own version of the right laser hair removal or esthetician program (if required) depending on their backgrounds, locations, career goals, and interests. Programs and schools can be found all over the country. Follow these steps to find the one that's right for you.
Learn your state's requirements.
This has to be the first step because even the best school isn't right for you if it doesn't fulfill your state board's licensing requirements. In some states, you might not even have to earn an esthetician license.
Shop around.
Investigate at least three schools—resist the urge to fall in love with a school before you compare it against a few others.
Read reviews.
Use several different sources to learn about your prospective school's reputation. Try to find reviews from both former and current students.
Ask about specialties.
You'll want to find a school whose curriculum includes a focus on areas of concentration that interest you and align with your career goals.
Inquire about local relationships.
Your program should maintain ties with local salons, spas, and healthcare facilities that might offer you internships or even job opportunities.
Ask about career assistance programs.
You should choose a school that continues to serve you after you complete the program with career and job search assistance.
Apprenticeships
In some states, you might encounter apprenticeship programs either as an option or a requirement. Some states allow you to substitute traditional school-based training hours for a set number of apprenticeship hours. In almost all cases, you'll be required to complete far more apprenticeship hours than the training hours you would have completed in school—usually about double.
Other states require an apprenticeship or some other kind of hands-on training before a license can be granted. Either way, this type of training can be incredibly useful, so you should consider it whether your state requires it or not. Offering real-world training in an actual workplace, an apprenticeship offers an experience that even the finest school or training program simply can't duplicate in a simulated work environment. An apprenticeship, either mandatory or voluntary, might also make you more marketable to potential employers.
The Final Step: Getting Your License and Certification
The last hurdle is actually getting your license, which you need in order to work, and certification, which may or may not be mandatory depending on where you live. The process, requirements, and components vary from state to state, but there are a few common elements you can expect to encounter no matter where you live.
You'll have to submit documentation verifying your identity, education, and legal status, as well as proof that you've completed a training program that satisfies your state's training-hour requirements. You'll also have to take at least one test to prove your knowledge and skills. Finally, you'll have to apply for a license and pay a fee to receive it. Like the test and training-hour requirements, fees vary by state.
For more complete information on the process, how it varies from state to state, and what to expect along the way, please visit our dedicated licensing page.
Laser Hair Removal Schools Near Me
Commercial Career