Esthetician Careers
The skin is the largest organ in the human body, and you'll have to know it intimately if you want to succeed as an esthetician. A specialty discipline that falls under the umbrella of cosmetology, esthetics deals with improving, treating, maintaining, and beautifying the skin—and it's a big business. As recently as 2012, the global skin care industry was worth less than $100 billion, but the sector is growing quickly and projected to climb to $180 billion by 2024. As a skilled and well-trained esthetician, you'll be well positioned for a secure career in a booming field, all while earning a living making people's skin—and days—a little brighter.
What Does an Esthetician Do?
As an esthetician, you'll take on a big responsibility every time you go to work. The people who enlist your services will trust you with what is arguably the most important and most visible part of the entire body: their skin, especially their facial skin. The people you serve will put their trust in your training, professionalism, and expertise to safely treat, beautify, and revitalize the skin they live in. They'll also trust you to guide them through treatment options and product choices.
Estheticians perform dozens of different procedures on people who come to them with all kinds of skin care needs. Some, like waxing, sugaring, and brow shaping, involve hair removal. Others deal with complexion improvement and skin conditioning, like dermaplaning, microdermabrasion, chemical peels, and facials.
Estheticians are also on the front lines of trendy and emerging treatments like ultrasonic skin therapy, vitamin facials, protein peptide treatments, oxygen therapy, and LED light treatment. In some settings, estheticians perform specialty procedures like Botox, eMatrix sublative rejuvenation, and tanning.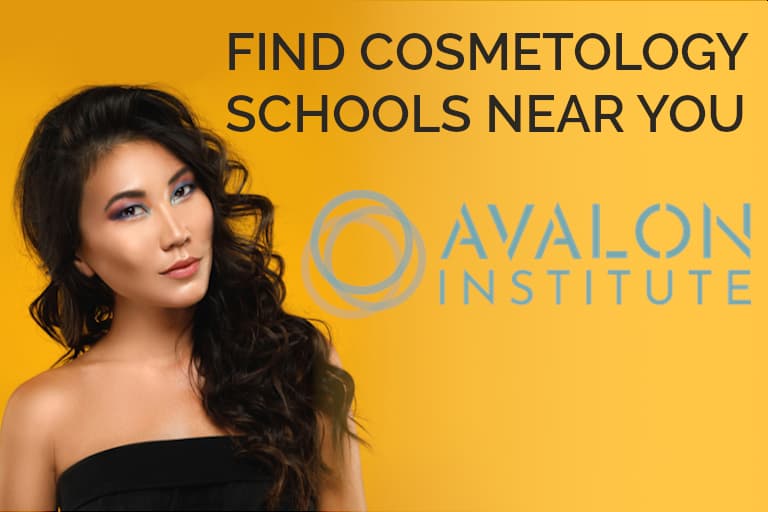 sponsored content, school availability varies by location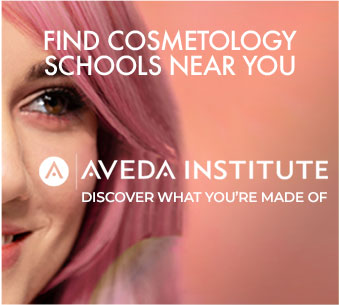 sponsored content, school availability varies by location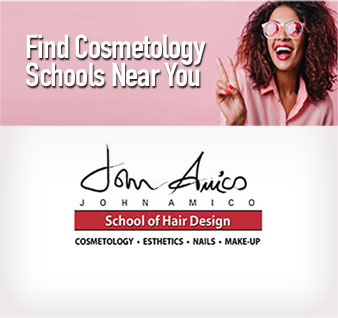 sponsored content, school availability varies by location

sponsored content, school availability varies by location

sponsored content, school availability varies by location

sponsored content, school availability varies by location
Esthetician Salary and Job Outlook
How Much do Estheticians Make?
Skincare specialists earn a mean salary of $38,970 per year, or about $18.74 an hour, according to the Bureau of Labor Statistics (May 2019). As with most professions, however, salaries vary from state to state and based on cost of living. The BLS also says that as of 2018, the average salary for skin care specialists is highest in the following states:
Colorado: $52,020
Hawaii: $51,930
Wyoming: $48,870
Massachusetts: $48,490
Minnesota: $47,470
Not surprisingly, the biggest and most populous states are home to the most estheticians:
California: 6,690
New York: 5,330
Texas: 4,570
Florida: 3,940
New Jersey: 2,280
Did you state not make the list above? Check out our breakdown of how much estheticians make in every state.
Job Growth for Estheticians
The BLS reports that as of 2018, 71,800 estheticians were plying their trade. By 2028, that number is expected to grow by 7,800 to reach nearly 80,000. That increase represents job growth of 11% across 10 years, which is more than double the total expected growth across all occupations. That's largely because the industry is growing so quickly. As demand soars, new salons, spas, and health care facilities spring up to meet the need. In addition, many more men are beginning to seek out esthetician services, which historically were within the near-exclusive realm of women.
Working as an Esthetician
How to Become an Esthetician
Complete a training program that teaches you the trade while also satisfying the licensure requirements for training hours in your state. Most states require 600 hours, and programs can be finished in as little as six months.
You might choose to do hands-on work in an apprenticeship program instead of training hours in a traditional program, provided you live in a state that allows it. Requirements for that, too, vary from state to state.
You might also seek out additional certification, which can add value, but is not required like a license.
Pass all exams required for licensure.
Pay a license fee, which, like the rest of the process, can vary considerably from one place to the next.
Although licensure requirements vary by state, all aspiring estheticians will follow a similar path to a career in the field. That path will include the following steps:
Esthetician Career Options
As an esthetician, you can earn a living in all kinds of different settings, but no matter where you decide to work, the skills and techniques you learn in training or as an apprentice will prepare you for your career in esthetics. Here are a few of the paths your career could take you.
Medical/Paramedical Esthetician
These specialists work with clients and patients in health care settings like dermatologists' offices, hospitals, or plastic surgeons' offices. According to the BLS, those who work in physicians' and other health care practitioners' offices tend to earn more than the average esthetician.
Clinical Esthetician
Like medical estheticians, clinical estheticians advise and perform treatments on patients and clients in health care settings. Those settings could include outpatient facilities, nursing care facilities, and doctors' offices. It's important to note that you won't be providing medical care or assisting with medical procedures in either role. Both specialties rely on traditional esthetics techniques that you'll learn in your training program, although some employers might require a special certification.
Master Esthetician
A few states grant and recognize a more advanced license reserved for master estheticians, who undergo standard esthetician education, which they then build on with advanced, specialized training. Some employers might require this license to work in a clinical or medical setting. In other cases, you might pursue a master esthetician's license to learn and perform advanced skin care treatments and techniques.
Medical Spa Manager
Medical spas are physician-led facilities that use traditional esthetics services associated with beauty salons and spas to complement medical treatments and therapies. The professionals who manage these facilities can expect to make more than standard estheticians, with average salaries around $50,000, according to glassdoor.com data as of July 2019.
Wax/Hair Removal Specialist
Hair removal is one of the core skills of an esthetician. Just as esthetics is a specialty within the field of cosmetology, you can become an esthetician who specializes in hair removal. Although estheticians use techniques like lasering, among the most common and popular hair-removal methods are waxing and sugaring.
Where Can You Work with an Esthetics License?
One of the reasons the skin care field is so popular is because licensed estheticians enjoy an enormous degree of career flexibility and control over the physical setting where their day-to-day work takes place. Your services could focus on niches as varied as cosmetics, tanning, or specific skin conditions like acne. You might work with scarring or burn injuries in medical centers, with actors on movie sets, or provide trendy luxury treatments in posh spas or resorts. Once your training is complete, the choice is truly yours. The following are just a few of the most common environments for estheticians:
Salons
Spas and retreats
Physician's offices
Surgical arts centers
Eyelash and eyebrow salons
Beauty schools
Retail cosmetics counters and sales
Plastic surgery offices
Traits of a Successful Esthetician
The life of an esthetician is not for everyone. It's deeply personal work that involves close and intimate physical contact with other human beings. If you find biological components like hair, oil, perspiration, and, of course, skin to be gross or icky, it's probably the wrong line of work. Estheticians must stand for long hours in close quarters with chemicals, conditioners, lotions, and other materials that can emanate smells. First and foremost, however, it is a people job. There's room for many personality types—some clients come to chit chat, others to relax and zone out—but success always requires a professional demeanor that instills confidence in the people who are trusting you with something as intimate as their skin.
Professional Organizations for Skin Care Professionals
Some estheticians choose to join professional organizations in their field of work in order to meet other people, learn more about the trade, and continue their education. Here are a few of the best organizations available:
Associated Skincare Professionals
ASCP is the largest association for skin care professionals in America. More than 16,000 members strong, the organization provides resources for students, working professionals, educators and employers.
Aesthetic International Association
As the first American esthetics association, AIA was founded in 1972 to help bring estheticians together to network and share knowledge with each other. In addition to providing a welcoming community of esthetic professionals, AIA has also hosted events, classes, and workshops to help further the career and education of its members.
National Coalition of Estheticians, Manufacturers/Distributors, and Associations
NCEA is an organization that provides national credentialing and continuing education accreditation. NCEA Certified is the highest voluntary credential a skin care professional can achieve. It is reserved for those who have completed advanced training equivalent to a master esthetician license.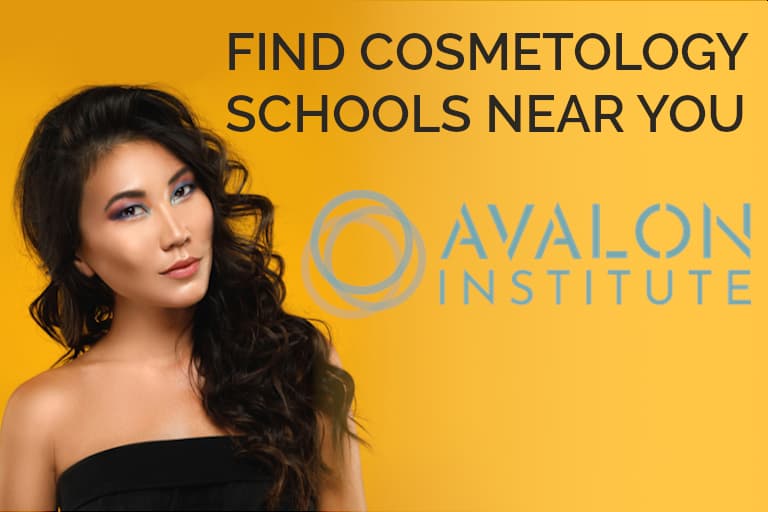 sponsored content, school availability varies by location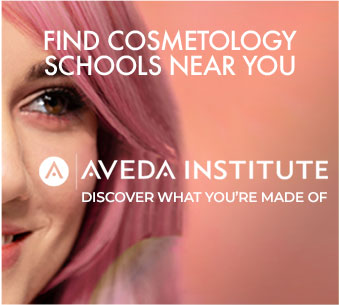 sponsored content, school availability varies by location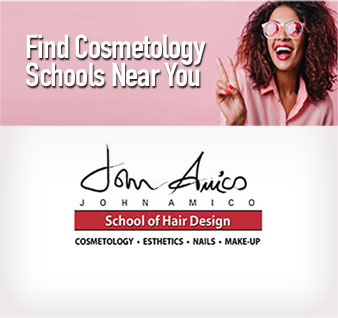 sponsored content, school availability varies by location

sponsored content, school availability varies by location

sponsored content, school availability varies by location

sponsored content, school availability varies by location
Esthetician Schools Near You
Commercial Career