Side Hustles for Beauty Professionals
If you work in the beauty industry as a cosmetologist, esthetician, or other professional, you could likely use extra cash. Who couldn't? This is probably especially true now, what with the COVID-19 pandemic hitting the beauty industry so hard.
During the pandemic, many beauty professionals are finding success in selling specials or gift cards for current clients to use when things reopen, but this is not your only option. If you are looking for ways to supplement your income, check out the ideas below!
Sell Your Own Beauty Products
You have several options when considering selling products of your own creation. Any unique set of skills you have could be turned into a lucrative business!
When it comes to selling traditional beauty products, you can opt between making small batches of your products, like face masks or lip scrubs, at home, or partnering with a company like Onoxa to have them turn your visions into realities. Before beginning, do your research to avoid legal issues, get any permits required, and make sure you fully understand the chemistry behind anything you create.
Natalie Setareh, Luxury Makeup Artist and Educator, sells a different type of beauty product. "In 2018, I opened an e-commerce store, selling my business templates to help other makeup artists save time on the business side of their businesses. This eventually led to developing a coaching program for aspiring makeup artists." Setareh's experience shows your business vision can change and allow you to grow beyond sales alone.
Teach People About Beauty
Chances are some of your clients have asked you how to maintain their skin or hair between appointments. You likely also have clients who are going to try things on their own, advisable or not! There are many ways you can share your expertise—and make money while doing so.
Websites like Udemy allow people to teach nearly any subject, including hair, nail, and skin care. Current classes include everything from how to remove hair at home to making DIY skincare products.
You can also work independently of a major site, selling your lessons online via your own website or teaching people using video chat functions like Zoom. Especially during an economic downturn, "The number one thing beauty professionals need to do is get online. Maybe it's virtual consulting, like selling $20 tutorials to clients, etc.," says Vanessa Valiente, personal stylist and creator of V-Style. Tutorials are one-on-one via video chat and help a client meet their individual beauty needs, like trimming their hair or removing fake nails. Beauty professionals can then accept money for these lessons via PayPal or Venmo.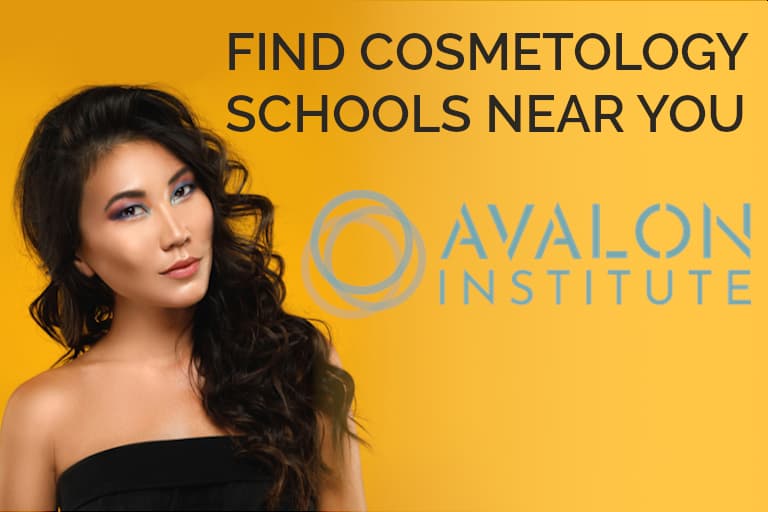 sponsored content, school availability varies by location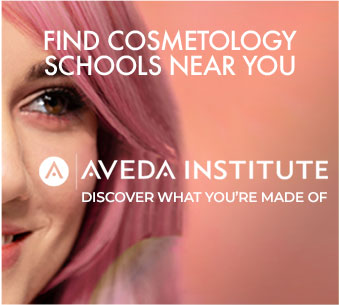 sponsored content, school availability varies by location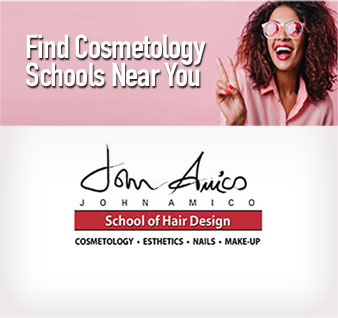 sponsored content, school availability varies by location

sponsored content, school availability varies by location

sponsored content, school availability varies by location

sponsored content, school availability varies by location
Make Money on Social Media
As a beauty professional, you have expertise that many people do not—this means you can become a trusted resource for people worldwide. "Having a popular social media account, blog, or YouTube channel is essential in general. During drastic lulls it can become your only source of income. You create income by doing collaborations with your favorite brands—just reach out to them through their website," advises Valiente. She also recommends working with affiliate programs, like Reward Style and Rakuten, for additional commission-based income.
While most people don't start as celebrities, becoming a micro-influencer is a way to start. Use your social media accounts to show off your current products and techniques, using a forward-thinking method—that is, don't exclusively use products that have already been over-advertised or are many years old.
Take Your Job on the Road
If you work in a salon or spa, you may want to consider mobile work during your days or hours off (assuming your workplace allows this). While going mobile may require additional licensure, insurance, and other up-front costs, you can make a fair amount of money styling for special events or by visiting homebound people to help them look and feel their best. You can advertise yourself and run your own mobile business, or, in some cities, you can register on sites like Priv or Glamsquad, which allow people to book you ahead of time or even for same-day services.
During the COVID-19 pandemic, make sure to follow any laws your state or any nearby states you may practice in have put in place. However, if allowed, Valiente recommends putting on proper protective gear and visiting low-risk clients in their homes.
Another option during the pandemic is to offer curbside drop-offs or pick-ups for beauty supplies—though you could continue this after the crisis is over. Marsha Kelly, a marketing consultant whose company works with many salons, says several of her clients are doing precisely that for hair color. "…we are offering custom color blends dropped curbside with no contact. We mix the color in our van and drop it at the client's doorstep with all the tools (gloves, brushes, and conditioners) along with instructions on how to apply." She further says that not only are regular customers using this service, but salons are growing their businesses through referrals and plan to continue to offer color drop-offs for homebound or otherwise inhibited consumers once the world reopens.
Write a Book
The publishing field is competitive, but the world of self-publishing has opened doors to many authors. Whether you choose to go through a publisher or do it yourself, a book can bring in income. Additionally, according to Marissa Atiya, CEO of 4 Curls and writer of Naturally Going Natural: Secrets Revealed: The Curly Girl Guide to Growing Long, Beautiful Black Hair, "Becoming an author is a great way to set yourself apart as an expert in your field. You have answered the same questions time and time again. Why not write them down?" Similarly, Setareh self-published Be Your Own Makeup Artist. Though she initially planned on selling copies only as part of her private lessons, it is now being translated into German for beauty schools there to use in their curricula.
If you have an idea for a book but are anxious about writing or editing it yourself, you can hire a freelancer to help. Writers and editors are always looking for work on sites like FlexJobs and Mediabistro.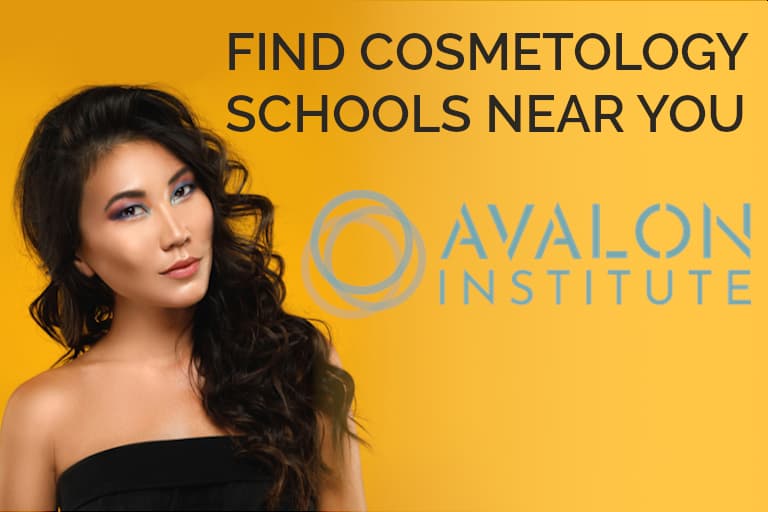 sponsored content, school availability varies by location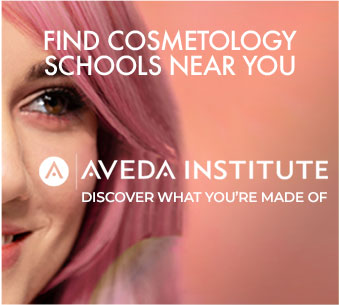 sponsored content, school availability varies by location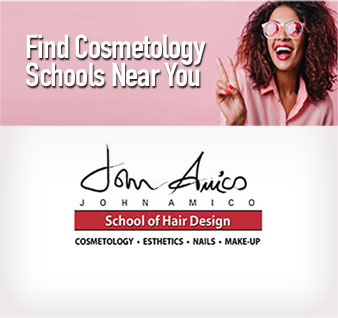 sponsored content, school availability varies by location

sponsored content, school availability varies by location

sponsored content, school availability varies by location

sponsored content, school availability varies by location
Gigs Outside of Beauty
Help People with Daily Tasks
Are you the kind of person who enjoys doing favors for others? You might as well get paid for it! From grocery shopping to home repair to gardening, you can sell your skills to people in your community either by self-advertising or using apps like TaskRabbit and Thumbtack. You can also try your hand at being a virtual assistant through a site like Fancy Hands.
Use Your Special Skills as a Freelancer
Are you a talented musician or writer, have a great speaking voice, able to create websites or graphics, or in possession of another unique skill people could find useful? Chances are, someone out there—from podcasters to marketers—needs your help. Sites like Fiverr and Upwork can connect you with customers in need of talented workers they may not have on their staff.
Open an Online Shop Unrelated to Beauty
If you are crafty, have an eye for antiques and vintage items, or are merely trying to rid your house of items that no longer bring joy, you can make some cash selling things online. Etsy is especially great for artists, while eBay and Amazon have a little something for everyone. If you want to sell your wardrobe or have an eye for thrift store finds that could sell at a higher price, eBay is an excellent option for this, too, as are online thrift shops like Poshmark.
Become a Sitter for Houses, Pets, or Children
If you are reliable, tidy, and flexible, you might be a good fit to watch over people's most prized possessions or family members. Some jobs will take place in their homes, while others may occur in your own. While you can advertise yourself on Craigslist or Nextdoor, general sitter sites like Care.com and those for specific types of caregivers vet their contractors and allow clients to rate and recommend you.
Do Microwork on Crowdsourcing Marketplaces
While it is unlikely this kind of work will make you rich, crowdsourcing marketplaces allow you to perform microtasks, which include jobs like taking surveys and talking to artificial intelligence programs so they can better understand human interaction. Companies looking for customer input, doctoral candidates running psychological tests, and even dating sites looking for "how hot are they?" rankings use these sites to find people of all sorts to complete tasks for them. The jobs can pay pennies or large amounts depending on how long they take—some take less than a minute, while others take over an hour—with the benefit of no set hours. You can do this work whenever you have a bit of free time. Some options for microwork include Amazon's Mechanical Turk and Clickworker.
Meet the Experts
We cited several experts in the field of side-hustles for beauty professionals. Here is a bit more information about them!
Marsha Kelly
Marsha is a marketing consultant for Best4Businesses.com. This company works with a variety of companies and entrepreneurs, including many salons and spas, to help them achieve business success. In addition to their website, you can visit them on Twitter, Pinterest, and Facebook.
Natalie Setareh
Natalie is a makeup artist and entrepreneur who has owned her own business since 2015. You can find her work on Facebook, Instagram, YouTube, and her website. Her book is also available on her site.