Cosmetology Careers
There's never been a better time to join the beauty field as an expert with hair, skin, nails, or makeup. The overall trend of health and wellness is breathing oxygen into the industry, as is the fact that more and more men are seeking out cosmetology services. The Bureau of Labor Statistics (BLS) expects the beauty field to grow by 8% in the decade between 2018–2028, which is faster than the average.
In addition, exciting new products and services are being added to the traditional lineup. Hair braiding, hair extensions, permanent makeup—these are just some of the examples of newer services that cosmetologists provide. This page will give you a feel for what to look for in a program and how to choose a school. You'll get an overview of what you'll learn, how long it takes to complete your training, and program costs. You'll also learn how the licensing and certification processes work after your training is complete.
Cosmetology training prepares you to provide a wide variety of beauty-related services. Although some cosmetologists provide services in more than one area, many choose a specialty to focus on and work to further their career in that area.
Learn more about the average cosmetologist salary in each state and find out the hottest cities you can work in!
Cosmetologist Job Description
As a cosmetologist, your job is to send your clients away looking and feeling better. You might cut, style, and shape their hair; exfoliate, soften, and remove hair from their skin; clean, shape, and paint their nails; apply makeup; or perform some combination of all these services.
Client relationships are an important part of being a cosmetologist. You need to be approachable and good at listening and communicating. Your clients count on you to transform them, and you need to display confidence and explain options. You will likely develop close relationships with your clients—which is one of the many benefits of the profession.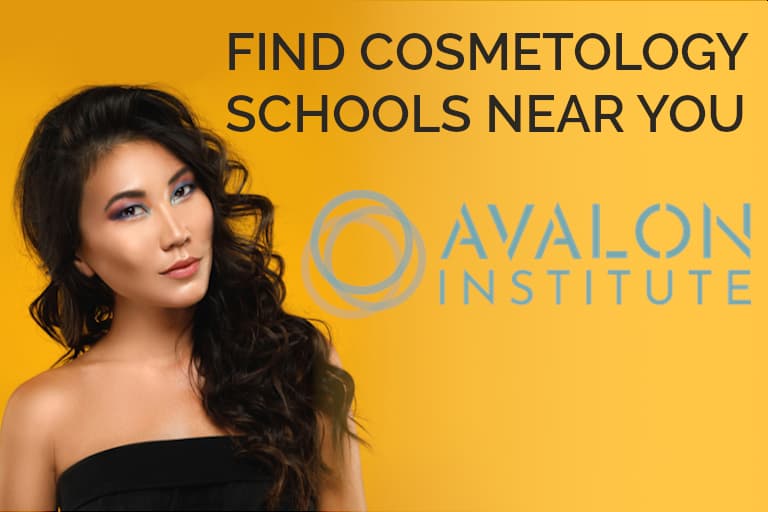 sponsored content, school availability varies by location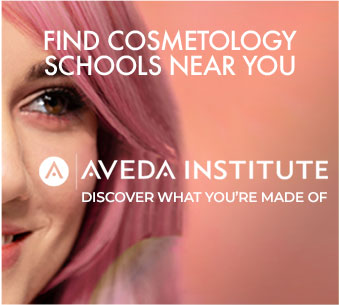 sponsored content, school availability varies by location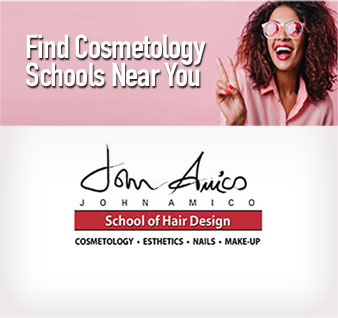 sponsored content, school availability varies by location

sponsored content, school availability varies by location

sponsored content, school availability varies by location

sponsored content, school availability varies by location
Careers in Cosmetology
The four basic elements of cosmetology are hair, nails, skin, and makeup. These are umbrella categories comprised of different skills, procedures, and treatments.  A licensed cosmetologist would receive training in each area, and therefore have various career opportunities. Read on to learn more about some of these options.
Hairstylist
Hair will be one of the core elements of your cosmetology training. If you choose to be a hairstylist, you'll perform a variety of services including shampooing, cutting, and, of course, styling hair. You may also perform scalp treatments, coloring, weaving, perms, and deep conditioning treatments. The job has many sub-concentrations and individual specialties. You might consider learning or even becoming certified in specialized techniques, and pursue work as a:
Hair Braiding Specialist
As a braiding specialist, you'll create beautiful and intricate hairstyles. Braiding techniques include twisting, locking, adding extensions, weaving, cornrowing, tree braiding, and micro braiding.
Natural Stylist
You'll work with many hair types, particularly thick or very curly hair, without the use of relaxers or other chemical processing.
Loctician
As a loctician, you'll specialize in prepping the hair and scalp for natural procedures and performing specialized techniques like dread locking.
Barber
Barbers are often associated with grooming men, but many modern barbers also serve women. You'll shampoo, cut, style, and shape hair. You'll also be a master at giving shaves and trimming beards.
Nail Technician
As a nail technician, you will beautify and maintain the nails of the hands and feet. That means performing basic manicures and pedicures, but also offering services like nail repair, nail fills, nail polishing, and nail wraps. Some nail technicians also give foot or hand massages and perform hot-oil therapy, and many apply artificial nails and perform advanced nail artistry, such as airbrushing and art painting.
Esthetician
If you choose to work as an esthetician, you'll be a skincare specialist. You'll provide hair-removal services like waxing, threading, and brow shaping. You'll give treatments like facials, face and body masks, scrubs, moisturizing therapy, skin detox, exfoliation, microdermabrasion, and chemical peels. You might also perform advanced procedures like LED light treatment, laser skin treatment, oxygen therapy, and ultrasonic skin therapy.
Learn even more specific details between becoming a cosmetologist vs. esthetician, if you're debating between future career paths!
Makeup
Makeup artistry is a central skill for cosmetologists. It involves using cosmetics to alter the appearance of the face—although makeup can be applied to the skin on other parts of the body. In this field, you'll use tools like applicators, eyebrow shapers, sponges, lip liners, and brushes to remove and apply makeup. You'll use a variety of cosmetics across the entire color palette. You might perform these services in a salon or spa, or you might travel to clients for events such as weddings, movie sets, or fashion shows.
Permanent Makeup
Permanent makeup involves embedding pigments into the skin, much like a tattoo, to mimic the appearance of makeup or hair. You might choose or be required to become certified to work as a permanent makeup artist. Either way, you'll use your skills and tools to alter the appearance of the cheeks, lips, eyelids, eyebrows, and other parts of the face.
Electrolysis
Electrolysis is the only FDA-approved method of permanent hair removal, and the specialists who perform this procedure often receive supplemental certification. If you choose this path, your job will entail inserting tiny probes into the hair follicles to apply a small dose of electricity, which destroys the follicles' ability to regenerate hair.
Laser Treatment
Laser treatment can refer to skin treatments that cosmetologists use to diminish blemishes like acne scars, birthmarks, fine lines and wrinkles, or age spots. It could also refer to laser hair removal, which is similar to electrolysis. Instead of using electricity-generating probes, however, this variation inhibits hair growth by damaging hair follicles with lasers.
Salon Management
If you have good business skills, choosing a career in salon management may be ideal for you. As a salon manager, you'll oversee the day-to-day operations of a salon. You'll hire, train, and supervise employees, create and implement safety and hygiene standards, and work to ensure customer satisfaction. You'll also work to make the salon profitable, keep records, create staff schedules, and promote continuing education and training to keep your staff up to date on the latest cosmetology technologies, procedures, and trends.
Other Careers
There are a number of other unusual and exciting areas that you can apply your cosmetology skills to. Some of these include:
Entertainment
Are you a movie buff? Do you like going to theater performances or live concerts? If so, you should consider working as a cosmetologist in the entertainment industry. In this career you will provide cosmetology services for live performers and on-screen personalities (and maybe score some free tickets)!
Sales and marketing
To be successful in a competitive market, beauty product manufacturers need to find ways to promote their products. You can offer your expertise to these companies by working as a marketing representative or salesperson.
Fashion and advertising
Before a model walks on the runway or poses for a photoshoot, they need to make sure they look their best. You could be the one to style their hair, apply their makeup, or do their nails.
Business
As a cosmetologist, you may be interested in opening your own salon or spa or buy into a chain salon as a franchisee. This is an ambitious but rewarding career path.
Teaching
You might instead choose to pass on your skills to the next generation of cosmetologists as an instructor at a cosmetology school.
Cosmetologist Salary and Career Outlook
According to Bureau of Labor Statistics (BLS) data from 2018, the nationwide mean yearly salary for cosmetologists is $30,190.
Location can make a difference in salary. Cosmetologists earn the highest annual mean salaries in these five states:
District of Columbia: $45,680
Massachusetts: $42,260
Washington: $40,910
New Jersey: $37,230
Delaware: $35,810
Like state location, the type of company you work for can also have an impact on salary. The BLS reports that the mean salary for cosmetologists working in performing arts companies is a whopping $66,830! Salon managers can earn $43,080 annually. According to payscale.com, the highest-paying chain salons are ULTA salons, Cost Cutters, and Sports Clips.
It's a good time to enter the trade, no matter where you work. O*Net projects cosmetology to experience 10% to 14% job growth between 2016 and 2026—which is faster than average compared to the percentage for all other occupations. In some locations projected job growth is much higher.
States with growth of 20% or higher are:
Utah: 34%
Washington: 27%
Tennessee: 25%
Colorado: 24%
New Jersey: 24%
California: 20%
Which Cosmetology Career Is Right for Me?
Cosmetology is a people job that requires social skills—no matter the specialty you choose, this doesn't change. This could mean chatting up clients who use the salon as a place to socialize, empathizing with those who use their appointments as a time to vent, or quietly servicing those who look forward to their time with you as an opportunity to close down and zone out.
Beyond that, your career path should be steered by your passions, interests, and talents:
If you have a creative bent, you might consider the expressive outlet that comes with barbering or working as a hair stylist, nail artist, or makeup artist.
If technology is your thing, you might focus on electrolysis, laser treatments, LED light therapy, or permanent makeup.
If you're a natural leader who enjoys shouldering responsibility, you might want to manage or even own a salon.
There may also be factors that will steer you away from a particular career.
Do you have issues with chemicals or pungent smells? If so, hair and nail work might not be for you.
Would you have trouble standing on your feet for long periods of time? If so, you might want to avoid a career as a hair stylist or barber and instead consider becoming a nail tech or esthetician.
Do you get bored doing the same thing hour after hour? Then consider a career that provides variety, such as a hairstylist.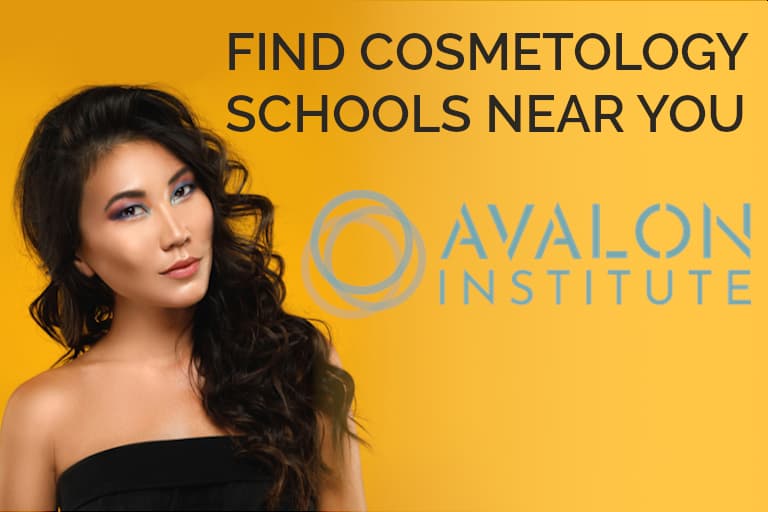 sponsored content, school availability varies by location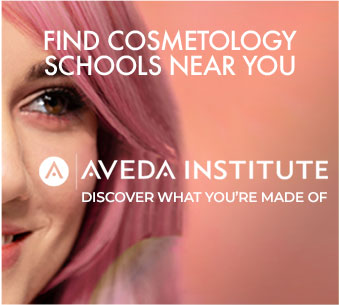 sponsored content, school availability varies by location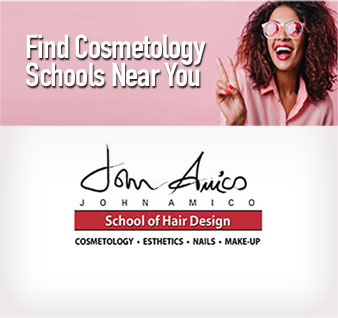 sponsored content, school availability varies by location

sponsored content, school availability varies by location

sponsored content, school availability varies by location

sponsored content, school availability varies by location
Cosmetology Schools in Your State
Commercial Career