How to Become a Medical Esthetician
If you want to work in beauty while making a difference in people's health, a medical esthetician career may be right for you. Medical estheticians perform traditional esthetics treatments and more advanced ones to help people who have undergone trauma or medical issues regain confidence and health.
Read on to learn about what medical estheticians do, how to become a medical esthetician, and what you could expect from salaries and growth in the field.
What is a Medical Esthetician?
Medical estheticians—sometimes called "paramedical estheticians"—are skincare professionals who work in more clinical settings than standard estheticians typically do. Medical estheticians can perform the same work as traditional estheticians and more in-depth treatments.
Medical estheticians may work in locations that are sometimes closed to standard estheticians. For instance, they may work in dermatology offices helping patients treat skin illnesses or assist with treatments such as microdermabrasion. They could work in plastic surgery clinics assisting patients with post-surgery care. Medical spas, also called medspas, are also popular workplaces, and they're set up like spas but offer medical treatments under the management of physicians.
Medical estheticians can have transformative impacts on people's lives by helping them care for their skin with the goals of both improving their health and increasing their confidence. For example, you might work with cancer patients to treat skin-related side effects of chemo or post-radiation burns or soreness. You could also work with burn victims to help them care for their skin and teach them about makeup application techniques to hide scarring if they so desire.
Medical Estheticians vs. Nurse Estheticians: What's the Difference?
Medical estheticians are estheticians without specialized medical training, while nurse estheticians are registered nurses who specialize in esthetics. Nurse estheticians can perform more intensive medical treatments than medical estheticians can.
If you wanted to work as a nurse esthetician, you would need to return to school for your registered nursing degree.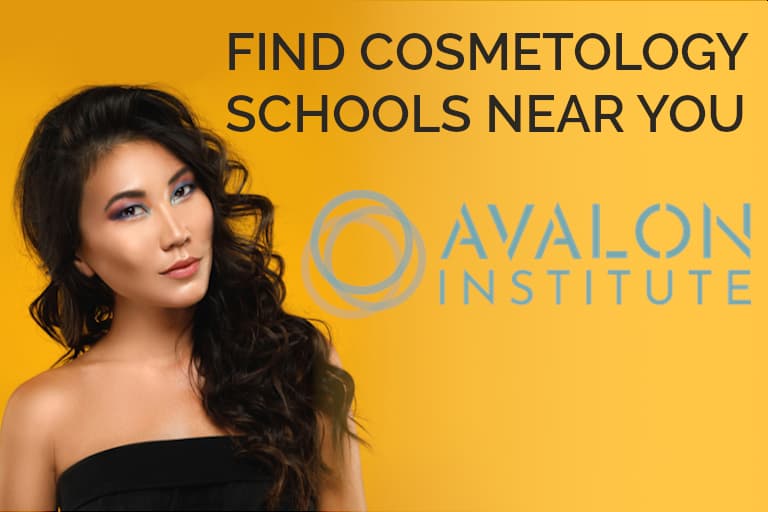 sponsored content, school availability varies by location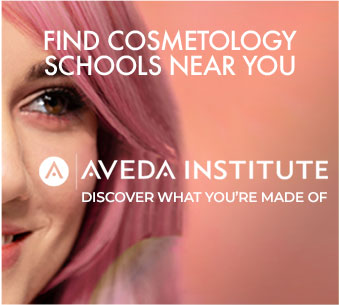 sponsored content, school availability varies by location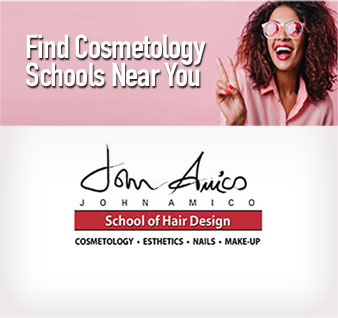 sponsored content, school availability varies by location

sponsored content, school availability varies by location

sponsored content, school availability varies by location

sponsored content, school availability varies by location
What Does a Medical Esthetician Do?
A medical esthetician's role depends on the setting and the type of treatments the clinic or hospital offers. Your role is to assist dermatologists, plastic surgeons, nurses, and any other medical professional to advise patients on healthy skincare practices and apply treatments. Treatments could include microdermabrasion, hair removal, or LED light therapy. Medical estheticians also provide recommendations to patients about maintaining healthy skin independently.
Estheticians, medical or otherwise, can only perform cosmetic treatments versus more invasive medical treatments. Strictly medical treatments typically must be administered by someone with a nursing license.
That said, medical estheticians may perform treatments standard estheticians usually can't, depending on state laws. Some of these are:
Manual Lymphatic Drainage
Permanent makeup
Surgery-related care
Compare estheticians vs. medical estheticians, including typical job titles held by each and salary and career outlook differences.
Can a Medical Esthetician Do Botox?
No, medical estheticians can't perform Botox treatments. Because Botox is considered a medical treatment, rather than cosmetic, it can only be administered by a medical doctor (such as a dermatologist or plastic surgeon) or, depending on the state, a nurse, nurse practitioner, or physician's assistant (PA).
Can a Medical Esthetician Open a Medical Spa?
Most states only allow physicians or physician-owned companies to own medical spas. However, the American Med Spa Association (AmSpa) notes non-doctors can own medical spas through a management services organization (MSO). In this, they partner with a physician's company, and the latter provides the medical services. The MSO handles the business' administrative, marketing, and other non-medical aspects.
How Do I Become a Certified Medical Esthetician?
The first step is to get a license in esthetics or cosmetology, which requires a high school diploma or a GED, associated training, and a licensing exam. There is no separate license for medical estheticians, but you should pursue training in the procedures you want to do.
Is There a Medical Esthetician License?
There is no medical esthetician license. Medical estheticians are general estheticians who work in a clinical or medical setting, so the license you'll need is in esthetics. However, taking additional classes in medical esthetician treatments could be key to gaining employment in this field or broadening your job options.
How Long Does It Take to Become a Medical Esthetician?
Medical esthetician training hour requirements depend on the state, but the average number of training hours for an esthetician license is 600.
Some states have master esthetician licenses, which may be a good fit for those pursuing medical esthetics. The training almost always incorporates the advanced treatments medical estheticians perform. Like for standard esthetician licenses, you'd need to complete required coursework and training hours, potentially undergo an apprenticeship, and take exams. Hours for master esthetician licenses vary widely by state. For example, Oregon requires 40 training hours and 24 hours of practical experience, while Utah mandates 1,500 hours of additional training.
You should also consider taking continuing education classes related to medical esthetics. Not only could this help you meet your state's required continuing education hours, but it should also show potential employers you've gained expertise in the areas they desire.
What Can I Expect During Medical Esthetician Training?
After you've completed your esthetics program, you need to either find continuing education courses or pursue on-the-job training in your field. Some cosmetology schools offer options to specialize in microdermabrasion, advanced acne treatment, laser hair removal, and other treatments commonly found in dermatology clinics, medical spas, and cosmetic surgery clinics.
How Much Does Medical Esthetician School Cost?
Esthetician or cosmetology school tuition can range depending on programs but typically can cost between $3,000 and $10,000. In some cases, you can choose coursework where you can specialize in certain areas, as mentioned above. But if you need more training in certain areas such as microneedling, microdermabrasion, or chemical peels, costs vary by program and who's offering it.
What Are the Salary and Job Growth Opportunities for Medical Estheticians?
According to 2019 Bureau of Labor Statistics data, estheticians earned a median salary of $34,090 per year ($16.39 per hour). However, estheticians who work in physicians' offices make an average of $19.80 per hour—or about 20% more. The projected growth for skincare specialist jobs is positive—the field is growing much faster than average at 11% over a ten-year period.
Do Medical Estheticians Make More Money than Other Estheticians?
While salary depends on the state and the specific job activities, some sources report similar salaries for general and medical estheticians. Others say medical estheticians make a bit more.
According to PayScale, medical estheticians make an average of $17.96 per hour, while estheticians make $15.18 per hour. Meanwhile, Glassdoor reports $30,342 per year for both medical and general estheticians, and ZipRecruiter shows $39,923 for medical and $39,292 for general estheticians.
As mentioned above, the Bureau of Labor Statistics says estheticians employed in physicians' offices on average make more than estheticians employed elsewhere. This further supports the possibility of slightly higher pay for medical estheticians.
How Much Do Self-Employed Medical Estheticians Make?
There's no simple answer for this as it depends widely based on which state or city in which you're practicing, the clientele you work with, and your ability to find clients. As a freelance medical esthetician, what you make largely depends on how much work you can secure.
Being self-employed also requires business expenses, so you'll need to factor in those costs that might eat into salary. However, the flexibility you have being self-employed could be worth the added uncertainty.
Commercial Career